Americans for Tax Fairness (ATF) is a diverse campaign of national, state and local organizations united in support of a tax system that works for all Americans. It has come together based on the belief that the country needs comprehensive, progressive tax reform that results in greater revenue to meet our growing needs. This requires big corporations and the wealthy to pay their fair share in taxes, not to live by their own set of rules.
---
Principles
Americans for Tax Fairness was established to help make the economy work for all — with adequate levels of investment in critical areas that create and sustain jobs and a balanced and equitable approach to decisions on the federal budget challenges we face. This requires raising sufficient revenues with everyone, including corporations, paying their fair share of taxes. Please Read more.
---
Endorsements
More than 425 national and state-based organizations have come together to support Americans for Tax Fairness. See who's a part of the coalition.
If your organization is interested in becoming an endorser, you can join us here.
Co-Chairs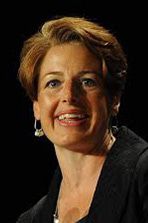 Mary Kusler, Director of Government Relations, National Education Association Mary Kusler is the Director of Government Relations for the National Education Association. In her role at NEA she oversees NEA's advocacy with Congress and serves as its chief lobbyist on Capitol Hill representing over 3.2 million educators across the country. Prior to joining NEA, Kusler served as the assistant director of policy and advocacy for the American Association of School Administrators for almost a decade. In her role with AASA, she represented more than 13,000 school superintendents and local educational leaders before members of Congress. Kusler has served as an executive committee member and past president for the Committee for Education Funding, chair of the National Coalition for Public Education, a national coalition of education and religious liberty organizations dedicated to fighting against vouchers and on the National Forest County and Schools Coalition Board of Directors. A native of New York, Kusler graduated from Fairfield University with a bachelor's degree in theatre and politics. She completed her master's degree in public policy at George Mason University in Virginia.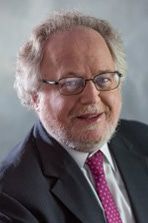 Lawrence Mishel, President, Economic Policy Institute Lawrence Mishel is a nationally recognized economist and president of the Economic Policy Institute, the nation's premier research organization focused on U.S. living standards and labor markets. Mishel joined EPI in 1987 as research director and became president in 2002. Mishel has written extensively on wage and job quality trends in the United States. He co-authored all 12 editions of The State of Working America, a book that former U.S. Labor Secretary Robert Reich called "the most-trusted source for a comprehensive understanding of how working Americans and their families are faring in today's economy." He co-edited a research volume on emerging labor market institutions for the National Bureau of Economic Research. His 1988 research on manufacturing data led the U.S. Commerce Department to revise the way it measures U.S. manufacturing output. This new measure helped accurately document the long decline in U.S. manufacturing, a trend that is now widely understood. Prior to joining EPI, Mishel held a fellowship at the U.S. Department of Labor, served as a faculty member at Cornell University's School of Industrial and Labor Relations, and served as an economist for several unions, including the United Auto Workers, United Steelworkers, AFSCME, and the Industrial Union Department of the AFL-CIO. Mishel holds a Ph.D. in economics from the University of Wisconsin at Madison.
Staff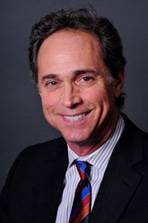 Frank Clemente, Executive Director Frank helped found Americans for Tax Fairness in 2012. Previously he was Campaign Manager for the Strengthen Social Security Campaign, a coalition of 320 organizations. Prior to that he managed a health care campaign for the Communications Workers of America in support of the Affordable Care Act. He was Issue Campaigns Director at the Change to Win Labor Federation and Director of Public Citizen's Congress Watch, a national consumer watchdog organization. Frank also has been senior policy advisor to the U.S. House Committee on Government Operations and Issues Director for Jesse Jackson's 1988 presidential campaign. Frank edited Keep Hope Alive: Jesse Jackson's 1988 Presidential Campaign.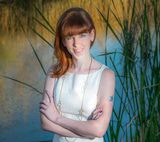 Samantha Galing, Field and Social Media Director Samantha has 15 years of organizing and advocacy experience, including managing issue, ballot initiative, and candidate campaigns across the country for a variety of nonprofits, labor unions, and consulting firms, as well as for local, state, and federal candidates. She has worked with the National Education Association, American Association of University Women, Doctors for America, Service Employees International Union, Ohio Democratic Party, AFL-CIO, and several congressional and presidential candidates in multiple battleground states. Samantha has an MPA from New York University with a specialization in Public & Nonprofit Management & Policy.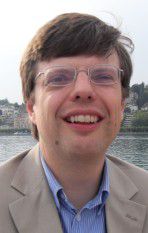 William Rice, Policy Consultant Will authors a lot of ATF's communications, including media opinion pieces, press releases, fact sheets, and blog posts. He is a free-lance writer and consultant, who in recent years has focused on the issue of tax fairness. Other clients and partners have included Americans for Democratic Action, the Maine People's Alliance, Coffee Party USA, and the Coalition on Human Needs. Will has also been active in the political arts scene, creating parody videos and singing with the D.C. Labor Chorus. Will received a Bachelor's degree in history from the University of Maryland. He lives in Washington, D.C.
Ron Eckstein, Communications Director Ron oversees media relations and communications strategy. A former newspaper reporter, he has worked on Capitol Hill, election campaigns and at strategic communications firms over the past 15 years. In the U.S. Senate, Ron served as speechwriter to then-Majority Whip Harry Reid and as press secretary to former Senator Ben Nelson. In the private sector, Ron was an associate vice president at Rasky Baerlein Strategic Communications and managed projects for two Democratic polling firms: the Benenson Strategy Group and Greenberg Quinlan Rosner Research. He is a graduate of Vassar College, with a bachelor's degree in sociology and a correlate sequence (minor) in urban studies.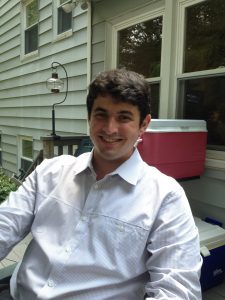 Nick Trokel, Research Associate Nick is responsible for assisting the executive director in background research for ATF's various reports and publications, as well as assisting in the management of website content and E-mail program. Nick has previously worked at the Securities and Exchange Commission and United States Treasury Department. Nick received his bachelor of science in economics from the George Washington University.