Check out (and share!) this infographic we made in cooperation with out friends at Citizens for Tax Justice that shows that Americans support raising revenue from corporations.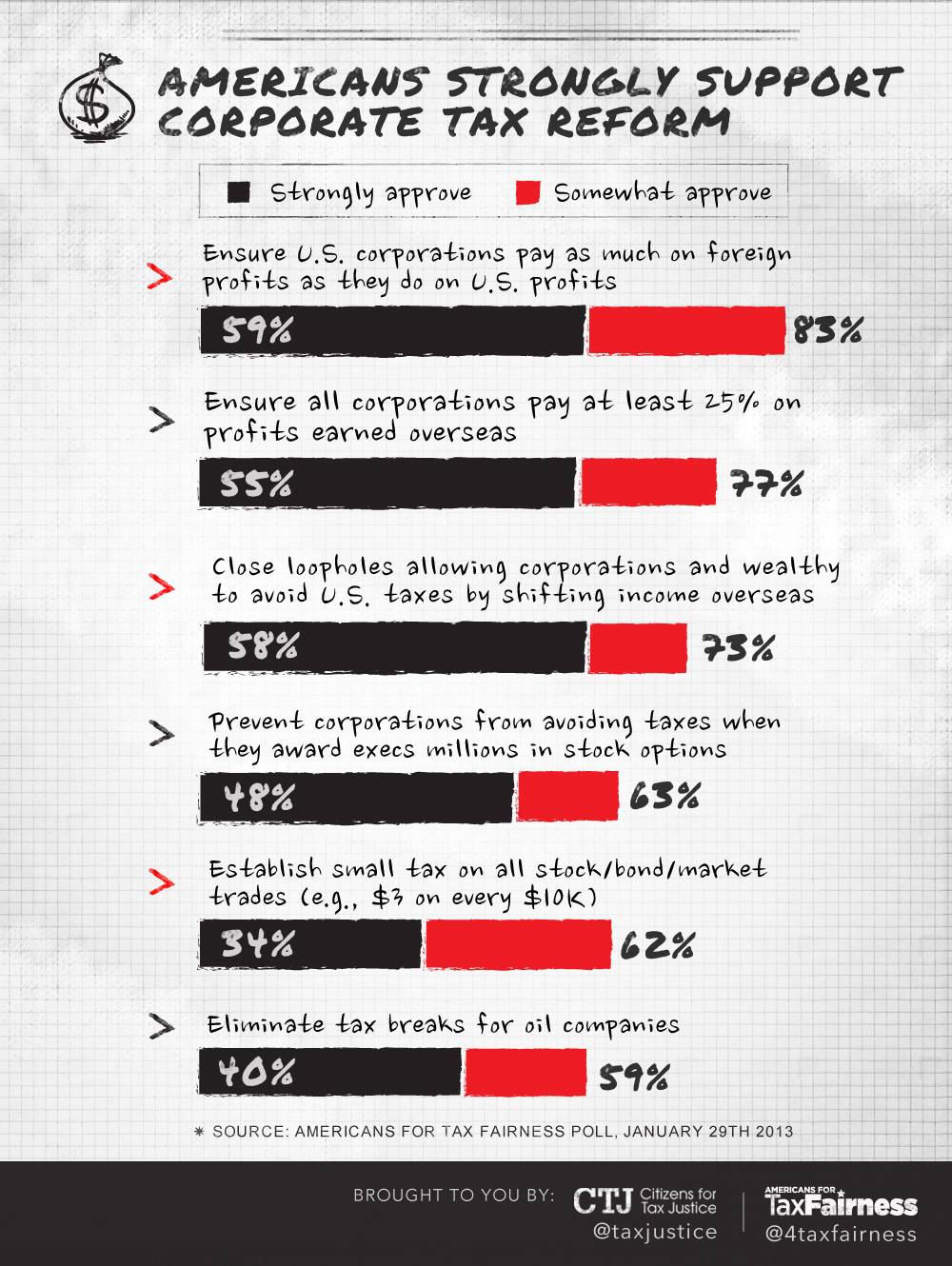 The polling shows that Americans are against the common loopholes that corporations and the wealthiest Americans take advantage of in order to shift the tax burden down to the middle class. There's no reason for corporations to be able to hide their profits overseas while everyday Americans have to pay taxes on all of their earnings, and it's equally ridiculous for wealthy executives to shield their companies from taxes by taking their compensation in stock options. Americans agree- we need to close these unfair loopholes.
The information is from a poll that ATF commissioned in January- check out some more of the poll results here, and stay updated by following us on Twitter and Facebook.