by Tatenda Musapatike
On a clear, sunny day, and Abraham Lincoln's birthday, members of AFSCME, AFGE, and the AFL-CIO gathered across from the Capitol with a clear message: Congress needs to start producing jobs and not cut programs like Social Security, Medicare, and Medicaid.
From members to leadership, everyone in attendance believes that raising more revenue is the solution to protecting these programs and America's fiscal solvency. The message that conservatives in Congress want to pay for tax breaks for the wealthy on the backs of average Americans while cutting programs that will devastate American jobs and families echoed throughout the speeches and conversations at the rally.
David Van Gieson a member of the  International Alliance of Theatrical and Stage Employees Local 22, spoke about the effects that the sequester will have on his community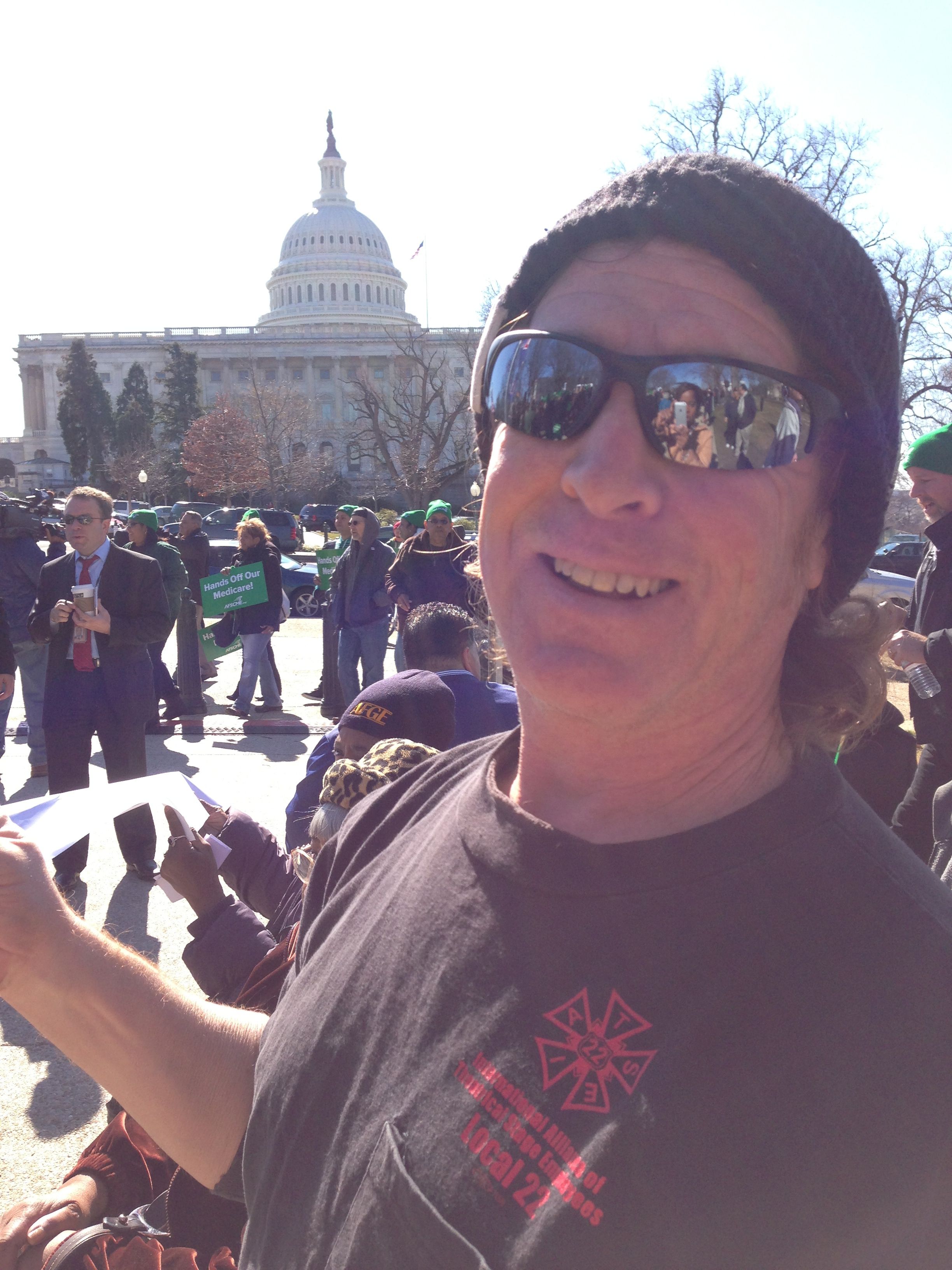 "It's gonna cost jobs, it's gonna cost people work, it's gonna cut spending down..things like the arts, [things] that we're dependent on are going to be hurt by it, education is going to be hurt by it, all these things, it hurts the fabric of our communities, it creates great loss for us all around"
Moments later, Marion Garth- Saffold of AFSCME Retiree Chapter 1184 and mother of Congresswoman Marcia Fudge, spoke on the stage about Congress's willingness to take on retirees instead of corporations offshoring their profits: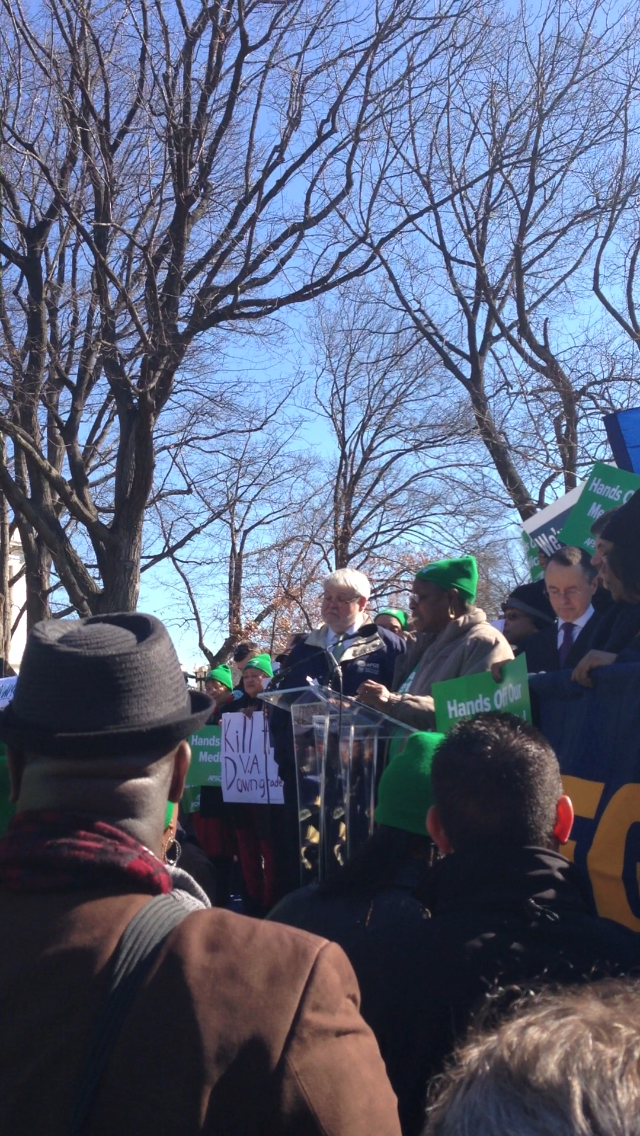 "There are some representatives that just don't give us a reason to be proud of them…Now I guess some people think it's easier to take on a grandma with Medicare than a corporation with Cayman Bank Account, well this grandma is here to tell them, pick on someone your own size"
Chuck Loveless, Director of Federal Government Affairs for AFSCME highlighted that it's time for wealthy to pay their fair share:
"Now we all know that in the next several weeks some critically important decisions are going to be made about the future of our country. What kind of an economy we are going to have, whether services such as Social Security, Medicare, and Medicaid are going to be protected, or are the wealthy and powerful still going to continue to not pay their fair share. We say NO to that."
The labor groups made it loud and clear that workers cannot continue to be the scapegoat for the wealthy and it's time that the richest 2% and corporations begin to pay their fair share so that we preserve programs average people have earned and depend on.