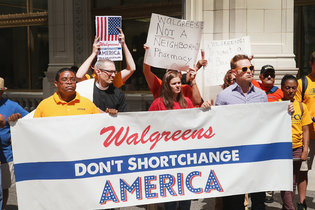 Walgreens has stores in every state. One of the best ways we can put pressure on the corporation to pay its fair share of taxes and do right by America is to organize in our hometowns and at our local Walgreens stores.
These materials will help you to plan a great event and give you the tools you need to make it happen.
Use them freely, and share them freely with others, too.
---
Materials