On Tax Day, ATF partners and friends held events in over two dozen states in order to highlight the massive corporate tax loopholes big corporations exploit. Here's a look at some of the highlights:
In Missouri, our creative partners Grass Roots Organizing Missouri made bowling pins out of our Corporate Tax Dodger Trading Cards: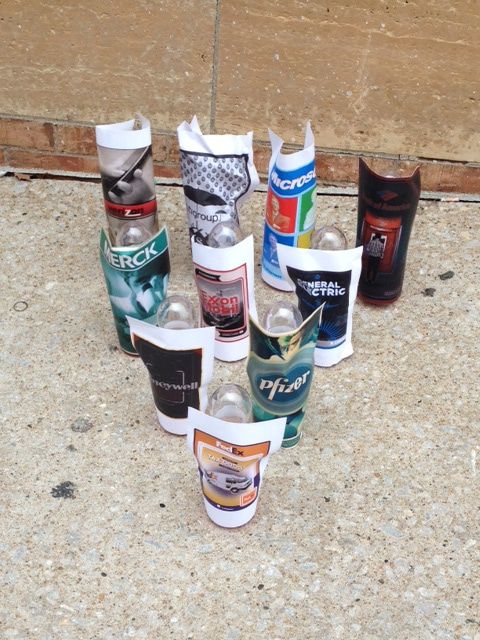 PICO Florida used Tax Day to hold a rally about corporate tax loopholes: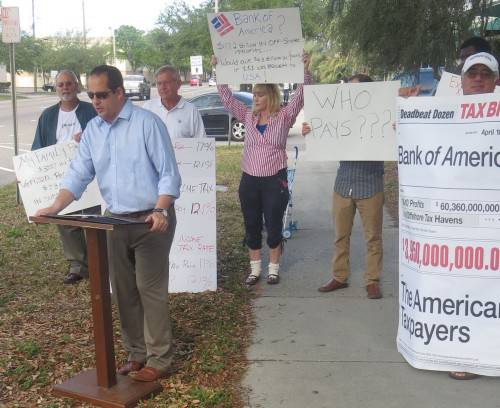 Former Congressman Mark Schauer joined Michigan Citizen Action for their event in Lansing: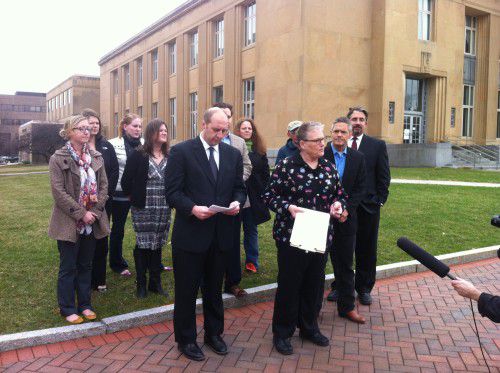 Our friends at New Jersey Citizen Action made a check from corporations to New Jersey taxpayers: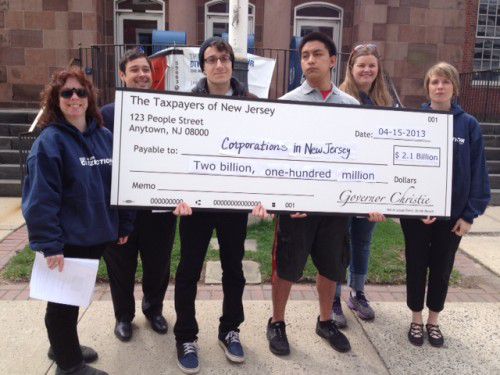 There were even more events around the country- check out our States page for more photos.  And follow us on Facebook and Twitter.