Hart Research Associates conducted a poll for the AFL-CIO on election night, and we feel very encouraged by the results. Voters clearly supported policies that favor working Americans, not the wealthy and corporations. You can read the press release here.
The survey consisted of 803 general election voters in eleven battleground states (Alaska, Arkansas, Colorado, Georgia, Iowa, Kansas, Kentucky, Louisiana, Michigan, North Carolina, New Hampshire).
The overarching issue of concern to voters was the need to revitalize the economy. This includes their strong support for tax fairness issues.  Looking at the poll results there is no doubt the electorate thinks corporations need to pay their fair share of taxes.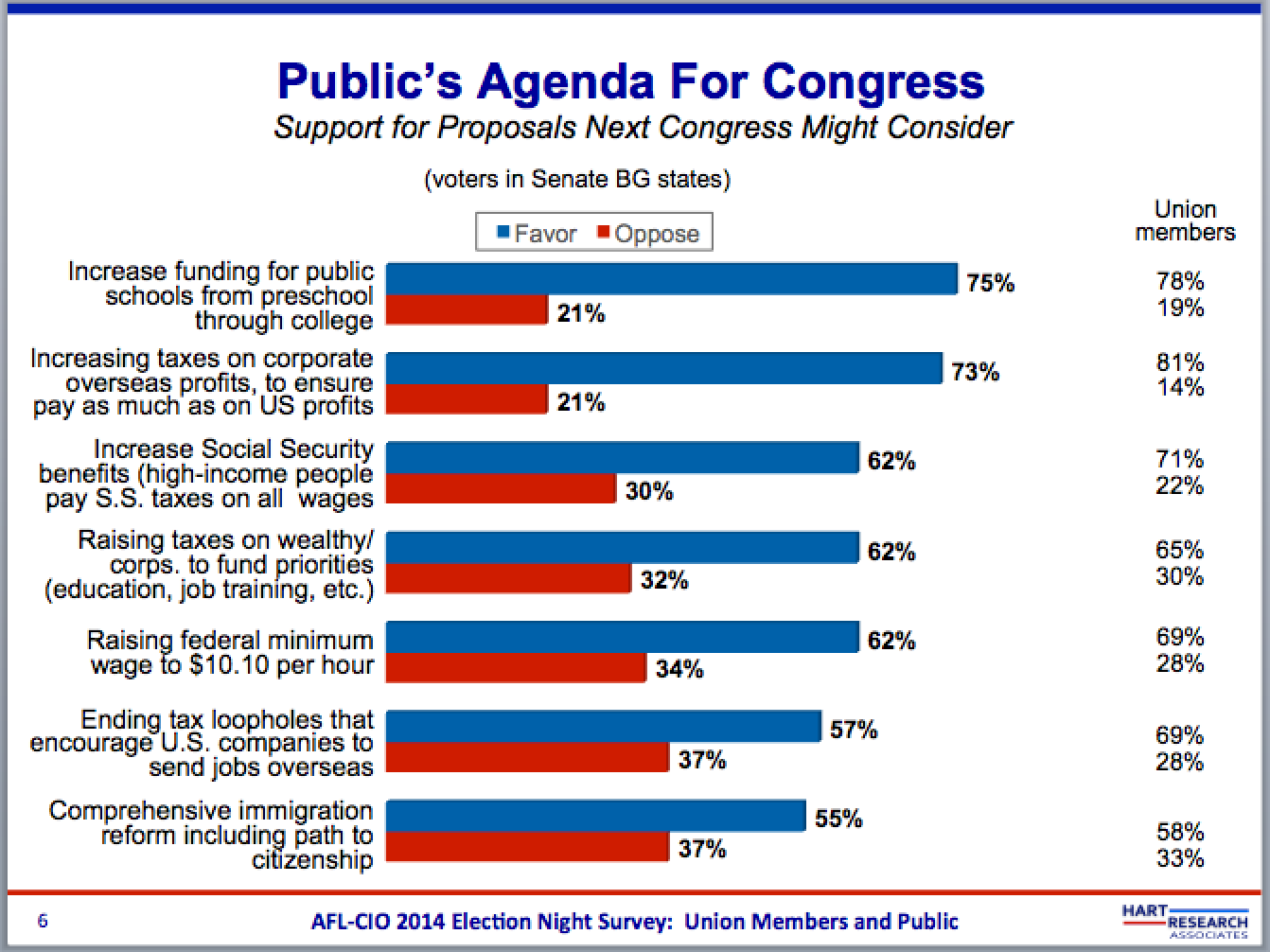 An overwhelming 73% of voters support "increasing taxes on the profits that American corporations make overseas, to ensure they pay as much on foreign profits as they do on profits made in the United States." 62% support raising taxes on the wealthy and corporations to fund basic services (education, job training, etc.). 57% agree on ending tax loopholes that encourage U.S. companies to send jobs overseas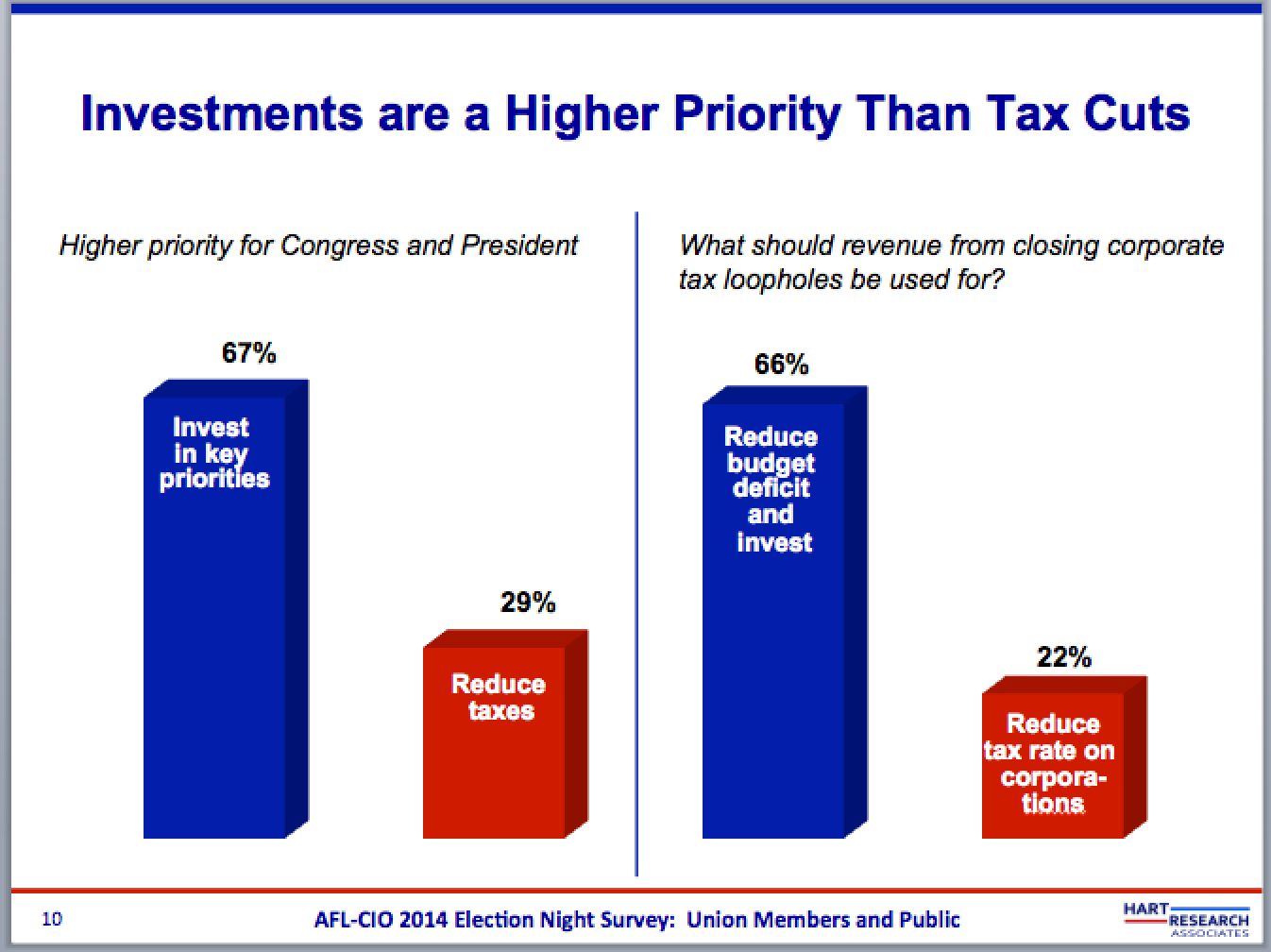 Voters are very clear on what their economic priorities are – new investments not tax cuts. When asked: "Which one of the following do you think should be the higher priority for the president and Congress right now–(A) reducing taxes on businesses and individuals or (B) investing in key priorities like education, healthcare, and job creation?" "Investing in key priorities" (67%) dominated "Reducing taxes." (29%)
The tax fairness message is clear, now it is time to make sure that our elected officials pay close attention and formulate policies that reflect the positions of their constituents.
You can see the rest of the slides here.