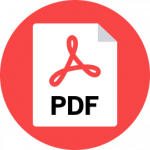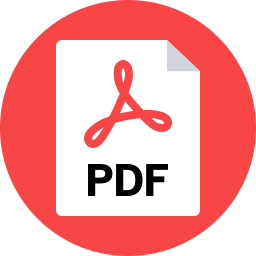 Please Oppose Steven Mnuchin for Treasury Secretary
February 9, 2017
Dear Senator:
On behalf of Americans for Tax Fairness, a coalition of 425 national and state endorsing organizations, I am writing to urge you to oppose the confirmation of Steven T. Mnuchin as Treasury Secretary. The cabinet post chiefly responsible for setting and implementing federal tax policy should be filled by someone who is above reproach. Unfortunately, Mr. Mnuchin has a track record of enriching himself through his banking business at the expense of the vulnerable. Moreover, as a member of the Wall Street elite he stands to handsomely benefit from preserving and expanding tax loopholes and subsidies benefitting the wealthy and corporations under tax reform, an effort he will lead as Treasury Secretary.
Mr. Mnuchin has said that his top priority will be promoting President Trump's regressive and costly tax plan. With a price tag of more than $6 trillion over 10 years, the plan is a huge giveaway to corporations and the wealthy. Mr. Mnuchin has misleadingly claimed that "there will be no absolute tax cut for the upper class" under the Trump tax plan. Numerous experts contradict his assertions; one, the Tax Policy Center, estimates the top 0.1% of households will get an average tax cut of $1.1 million. Based on Mr. Mnuchin's financial disclosures to the Office of Government Ethics, we estimate that he could personally reap up to $3.3 million in tax breaks annually under President Trump's tax plan for which he will be the lead promoter.
Mr. Mnuchin has already displayed a willingness to assist his wealthy investment fund clients in avoiding U.S. taxes. In his financial disclosure, he indicated that two of the investment funds he manages, Dune Capital Partners LLC and Dune Capital International Ltd, are incorporated in Anguilla and the Cayman Islands, respectively; both are widely considered tax havens. Mr. Mnuchin initially failed to disclose his involvement with the latter fund to the Senate Finance Committee (along with $95 million in undeclared real estate assets). As Secretary, Mr. Mnuchin could well continue this pattern of helping the rich get richer while depriving the government of revenues needed for critical public investments like education and infrastructure.
Many groups have already expressed concern about Mr. Mnuchin's role in the purchase, management and ultimately lucrative resale of IndyMac Bank. This California institution aggressively foreclosed on thousands of struggling homeowners. We share this concern, as it is one more example of Mr. Mnuchin valuing profit over public good.
We need a Treasury Secretary who will support an economy and a tax system that works for everyone, not just the wealthy and corporations. We urge you to vote "no" on the upcoming proposed confirmation of Steven Mnuchin as Treasury Secretary.
Thank you for your consideration of this request.
Sincerely,
Frank Clemente
Executive Director