Hart Research Associates conducted a poll in October 2013 that showed voters want politicians in Washington, D.C., to require the wealthy and big corporations to pay more in taxes, in order to reduce cuts to spending on federal services like education, health care and medical research.
Learn more about the poll and its results from these documents, or keep reading for highlights of our findings:
In the next round of budget negotiations, 67 percent of voters want to see corporate tax loopholes closed and tax breaks for the wealthy limited.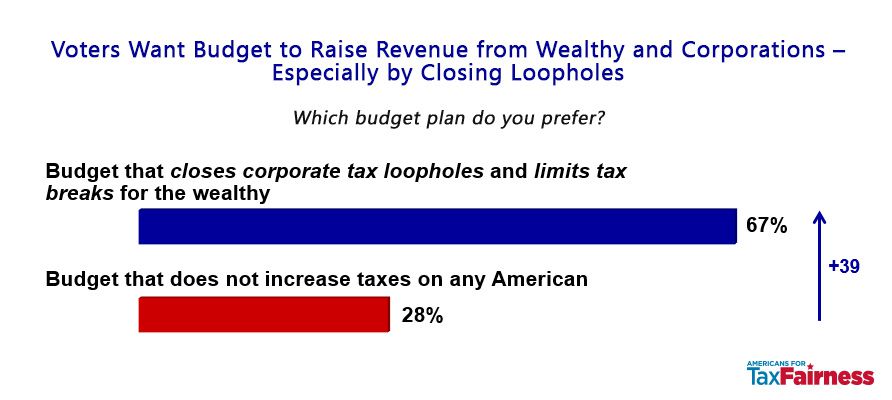 They do not want the next round of $110 billion in automatic budget cuts — known as the "sequester" — to take full effect. Instead, by a margin of 53 percent to 27 percent, they want new revenue from big corporations and the wealthiest Americans to replace half of the cuts. And by a margin of 50 percent to 34 percent, they want all of the cuts replaced with new revenue.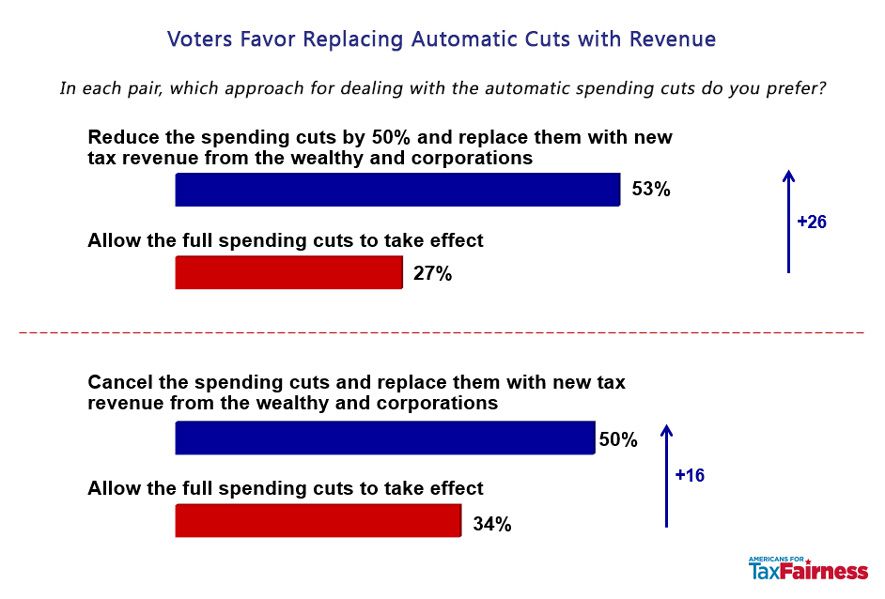 By 70 percent to 12 percent, voters would rather eliminate tax breaks for corporations and the wealthy than see more cuts to Social Security and Medicare — showing that they want to see these critical services protected.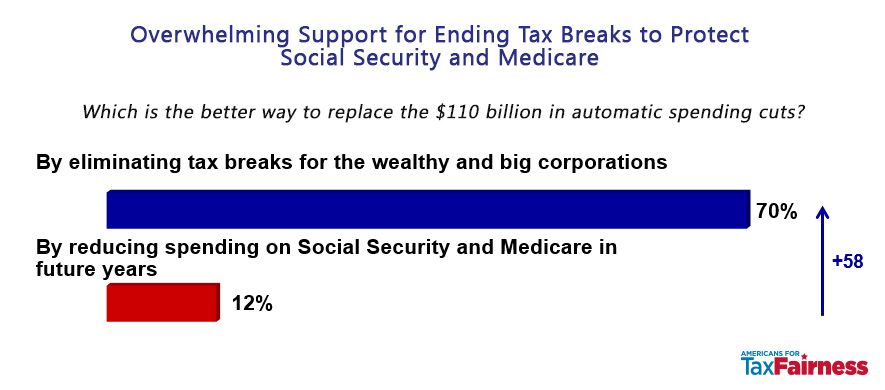 This poll makes it clear that Congress should close corporate tax loopholes and eliminate special tax breaks for the wealthy during budget negotiations in the coming months.