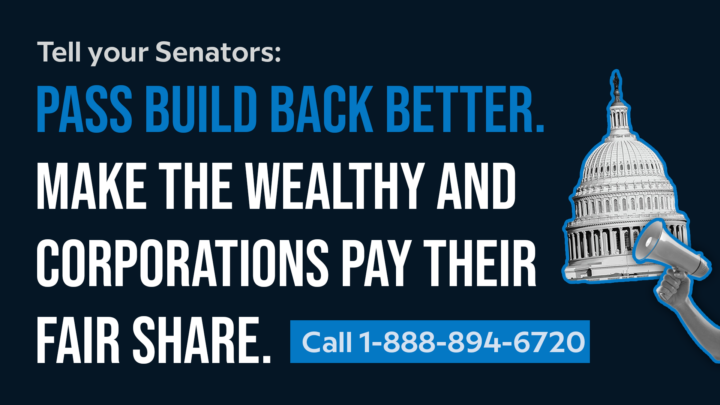 In a moment you'll be connected to your Senator's office. Tell them you want Congress to support the Build Back Better plan to fund healthcare, housing and jobs, help children and families and more by making billionaires and corporations pay their fair share in taxes.
Enter your phone number and zip code below, or dial 1-888-894-6720, to connect to your Senator now.
Then, you will be directed to a script you can use to speak with your Senator's office. To speak to your second Senator after completing the first call, click on "Call Me" again.