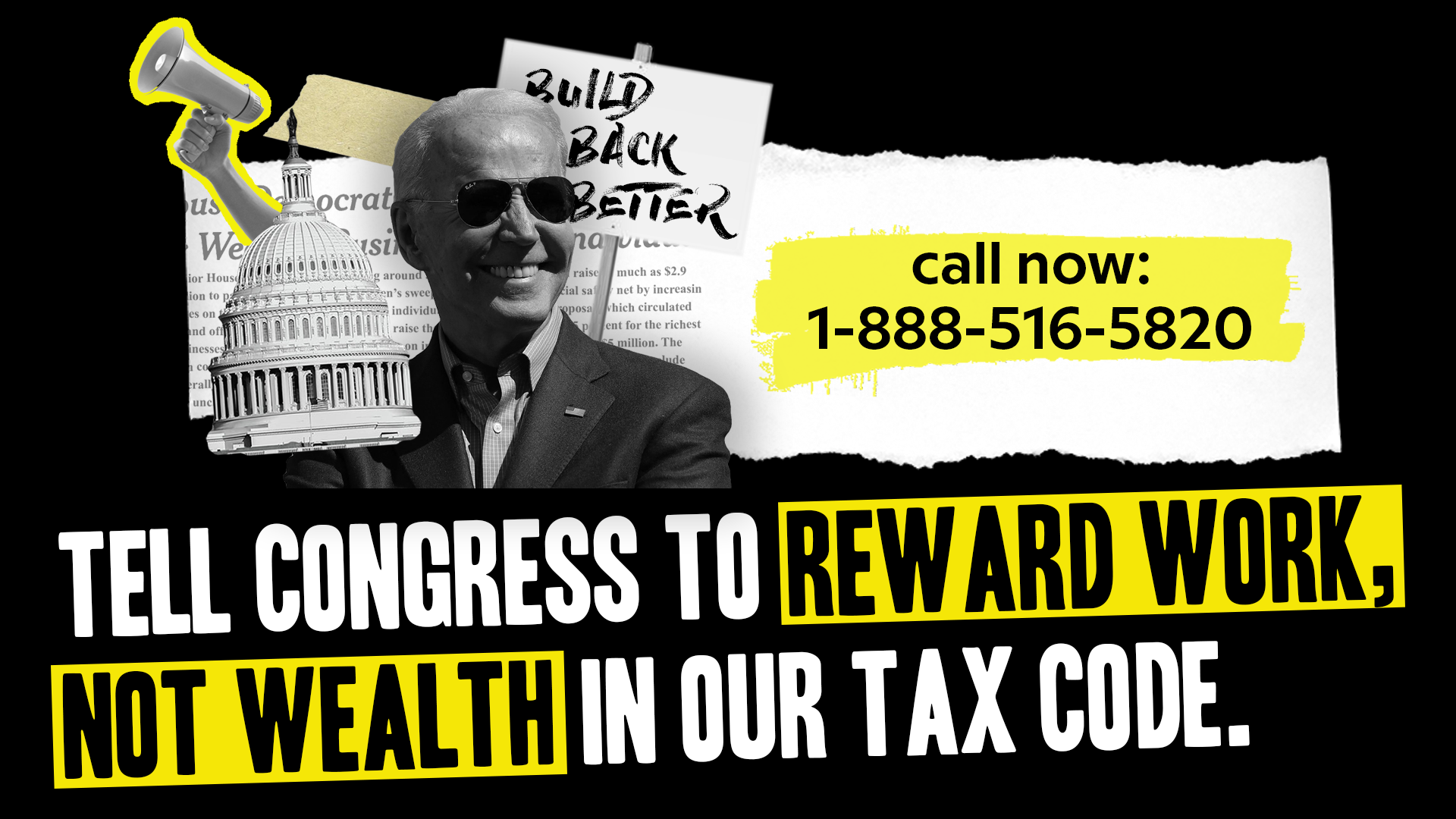 In a moment you'll be connected to your Representative's office. Tell them you want Congress to  support $3.5 trillion in investments in healthcare, eldercare, childcare, education, housing, child tax credits, clean energy and more, funded by making big corporations and the wealthy pay their fair share of taxes. It's time for our tax code to reward work, not wealth.
Enter your phone number and zip code below, or dial 1-888-516-5820, to connect to your Representative now.
Then, you will be directed to a script you can use to speak with your Representative's office.