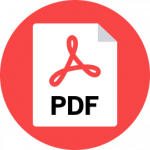 Mr. John Koskinen, Commissioner
Internal Revenue Service
1111 Constitution Ave NW
Washington, D.C. 20224
Re: Comments on REG-163113-02, the Estate, Gift, and Generation-skipping Transfer Taxes; Restrictions on Liquidation of an Interest
Dear Mr. Koskinen:
Attached, please find comments submitted by 18,930 Americans for Tax Fairness members and supporters urging the Internal Revenue Service to put an end to the "valuation discount loophole."
We are concerned that the wealthy and many large corporations avoid paying their fair share of federal taxes by taking advantage of sophisticated interpretations of the law and regulatory guidance. We strongly support Treasury moving to address these instances of tax avoidance wherever possible and appropriate. The present Treasury action is just such a situation and represents a highly appropriate action on Treasury's part to protect the tax base and enforce the intent of the tax law in this area.
The comment to the IRS that our supporters signed reads as follows:
The Estate Tax was meant to curb dynastic wealth, but over the years it has been riddled with loopholes, reducing its effectiveness. That is why I strongly support the U.S. Treasury Department's proposed rule that would close the "valuation discount loophole." This rule will strengthen the Estate Tax, generating up to $18 billion over 10 years. It will also require the wealthiest estates to pay a fairer share in taxes. I am hopeful that closing the valuation discount loophole is a sign of more actions by the Treasury Department to ensure that we have a fairer and more balanced tax system in the future.
Thanks for giving these comments every consideration during the review process.
Sincerely,
Frank Clemente
Executive Director
Americans for Tax Fairness