On the Tenth Day of Tax Scam President Trump Said to Me…..
"Republicans passed the biggest tax cuts in American history, the biggest in American history. Everybody in this room is better for them. Everybody is better for them."
Donald Trump, July 5, 2018
"Everybody in this room?" He must have been speaking to a roomful of white people. Because the Trump-GOP tax cuts disproportionately benefit white Americans at the expense of other racial groups. In 2020, whites will make up 67% of tax filers but will garner 79% of the tax cuts. On the other hand, African Americans will comprise 10% of all filers yet only receive 5% of the benefits. Latinx will be 12% of filers but get only 7% of the tax savings.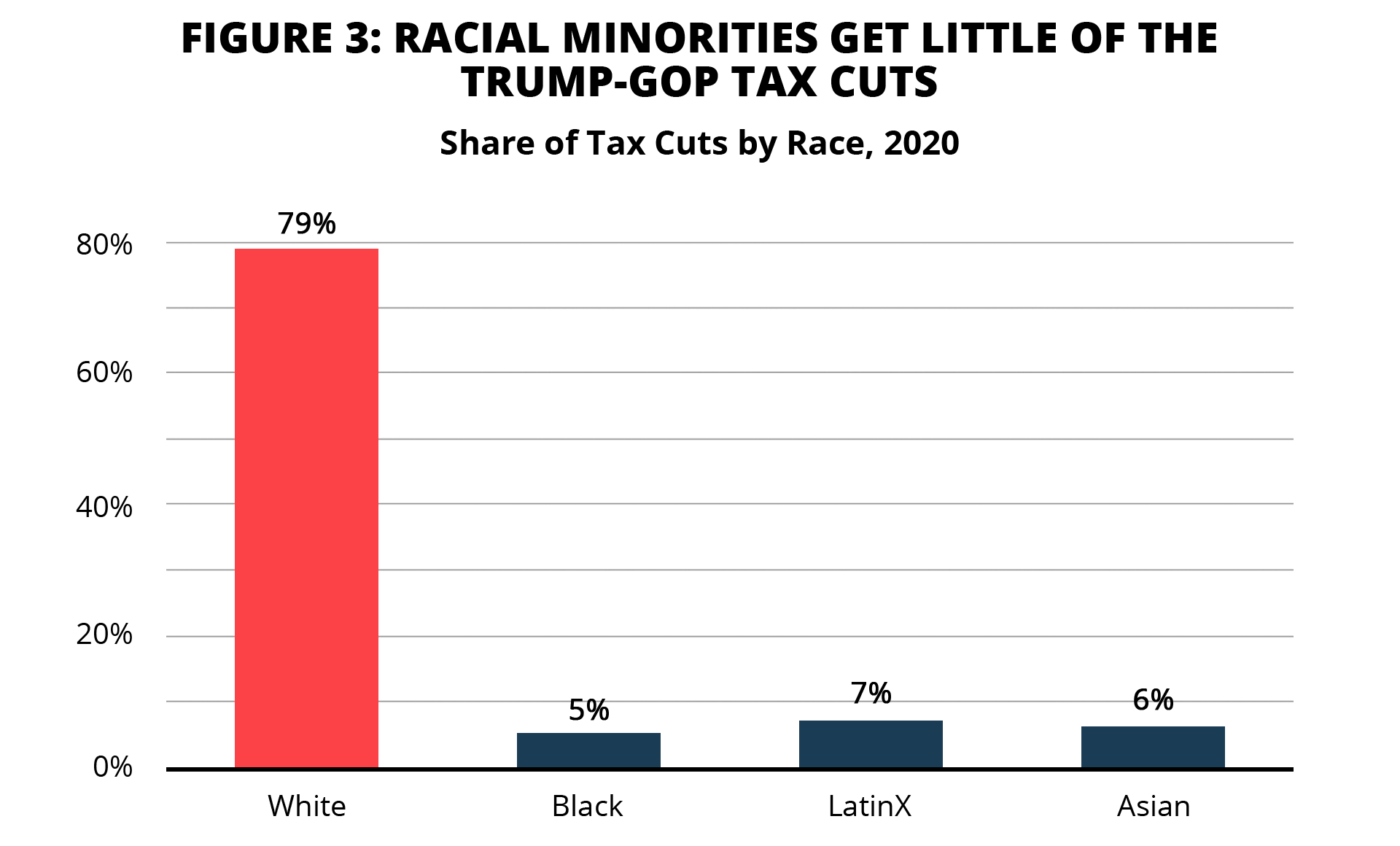 From ATF Chartbook: Trump-GOP Tax Cuts Failing Workers & The Economy
Contact:
Dennis Bailey
Director of Communications
202.733.3444
dbailey@americansfortaxfairness.org