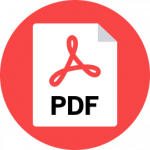 Gives 83% of the tax cuts to the richest 1% by 2027. The richest 1% of taxpayers will get one-fifth (21%) of the tax cuts in 2018. That grows to 83% by 2027 because they benefit most from the corporate tax cuts and tax cuts for working families will have expired. The average tax cut for the top 1% will be $51,000 in 2018; the bottom 60% of taxpayers will get about a dollar day. [Tax Policy Center (TPC)]
Raises taxes on 92 million middle-class families by 2027 to pay for tax breaks for the wealthy and corporations. That is more than one-half (57%) of all households making less than $200,000 a year. 69 million households making less than $100,000 a year would also pay more in taxes after the temporary tax cuts for individuals expire. [TPC]
Increases health care premiums and leaves 13 million families without health coverage, to pay for tax breaks that mostly benefit the wealthy and corporations.
The law repeals a key part of the Affordable Care Act: the requirement for individuals to have health coverage if they can afford it. That saves $314 billion that is used to pay for tax cuts. [Joint Committee on Taxation (JCT)]
This will lead to 13 million more people each year being uninsured and cause a 10% increase in health insurance premiums for people getting insured on the individual market. [CBO]
Provides a permanent tax cut to corporations but a temporary tax cut for individuals and families.
The corporate tax rate is slashed from 35% to 21%, and the corporate Alternative Minimum Tax (AMT) is eliminated.
Tax cuts that benefit working families will expire after 2025. However, one individual tax provision that was made permanent slows down the inflation adjustment for tax brackets, resulting in growing tax increases over time.