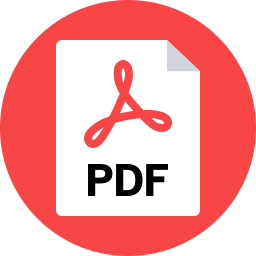 $135 Billion Tax Break Gives 82% of the Benefit to People Making at Least $1 Million a Year
May 13, 2020
Dear Member of Congress:
A total of 69 national and 162 state groups are writing to strongly oppose two costly tax hand-outs to wealthy business owners and corporations included in the Coronavirus Aid, Relief and Economic Security (CARES) Act and to urge you to repeal these provisions, as proposed in legislation by Senator Sheldon Whitehouse (S. 3640) and Rep. Lloyd Doggett (H.R. 6579). Coming as they do during an unprecedented national emergency of widespread suffering these unwarranted tax breaks are particularly outrageous.
The tax breaks, which were initiated by Senate Republicans, allow wealthy business owners and corporations to use losses in certain years to avoid paying taxes in other years. They temporarily repeal reforms put in place just two years ago by the Tax Cuts and Jobs Act (TCJA) for the treatment of net operating losses (NOL) by businesses. Those reforms were made to raise revenue to pay for steep tax rate cuts and other costly favors for business in the TCJA.
One tax break allows corporations and pass-through businesses (sole proprietorships, partnerships, and S corporations, whose income-tax obligations are paid by the business owners, not the business itself) to carry back losses not only from this pandemic-ravaged year, but for the previous two years as well when the economy was healthy. Losses incurred in 2018, 2019, and 2020 can be carried back to the five previous years. Moreover, when corporations carry back losses to years before 2018, they get to deduct them at a 35% tax rate—the rate in effect prior to the TCJA—rather than the current 21% tax rate. Similarly, pass-through businesses can carry back losses to years before 2018 and deduct them at rates as high as 39.6%, rather than the current top effective rate of about 29%. Once carried back, those losses can turn old tax payments into new tax breaks. The cost of this tax break for corporations only is $26 billion over 10 years, according to the Joint Committee on Taxation (JCT, Title II.C.4).
A much more costly tax break at $135 billion over 10 years (JCT, Title II.C.4) gives the wealthiest pass-through business owners the right to apply an unlimited amount of business losses from 2018, 2019 and 2020 against their non-business income. The only pass-through business owners who benefit from this provision are those with over $500,000 in non-business income ($250,000 for unmarried individuals) in at least one of the past three years. Such non-business income might be derived from passive investments in stocks, bonds and other valuable financial assets; the sale of valuable artwork or even a yacht; renting out a beach house at the Hampton's or a ski chalet in Vail.
The JCT estimates this $135 billion tax break will cost $86 billion in 2020 alone with 82% of the benefits going to those making $1 million or more, 95% will go to those making over $200,000. A mere 43,000 individual tax filers making $1 million or more will get an average tax cut of $1.6 million. By comparison, 125 to 150 million Americans will get one-time rebate checks of at most $1,200 per individual costing a total of $292 billion. This is unconscionable!
Moreover, the $135 billion wasted on this tax break for wealthy business owners is three times more than the CARES Act is spending on safety-net supports ($42 billion), more than is being spent on hospitals ($100 billion) and nearly the amount spent on direct aid to state and local governments ($150 billion).
Those likely to benefit in a big way from this tax break include owners of real estate firms (possibly including The Trump Organization), hedge funds, private equity firms and law firms. Such businesses have the greatest capacity to weather the current economic disaster. Aid for this privileged group would be better spent on those suffering most from the pandemic.
More details on these complex, inefficient and unfair provisions can be found at this analysis by the Institute on Taxation and Economy Policy. Again, we urge you to repeal these tax breaks.
Sincerely,
Signers in formation
AFL-CIO
Alliance for Retired Americans
American Family Voices
American Federation of Government Employees
American Federation of State, County and Municipal Employees
American Federation of Teachers
Americans for Democratic Action (ADA)
Americans for Tax Fairness
Asian Pacific American Advocates (OCA)
Campaign for America's Future
CASA
Center for Popular Democracy
Children's Defense Fund
Coalition on Human Needs
Communications Workers of America (CWA)
Congregation of Our Lady of the Good Shepherd, US Provinces
Daughters of Charity of St. Vincent de Paul
Equal Rights Advocates
For Our Future Action Fund
Franciscan Action Network
Friends Committee on National Legislation
Good Jobs First
Greenpeace US
Health Care for America Now
Hispanic Federation
In the Public Interest
Indivisible
Institute for Policy Studies-Inequality Program
Institute on Taxation and Economic Policy
International Federation of Professional and Technical Engineers (IFPTE)
International Union, United Automobile, Aerospace and Agricultural Implement Workers of America (UAW)
Jobs to Move America
Jobs With Justice Educational Fund
Kairos
Main Street Alliance
Missionary Oblates of Mary Immaculate
MomsRising
Mothering Justice
Muslim Caucus of America
Muslim Public Affairs Council (MPAC)
National Advocacy Center of the Sisters of the Good Shepherd
National Alliance of HUD Tenants
National Council of Gray Panthers Networks
National Education Association
National Equality Action Team
National Human Services Assembly
National Partnership for Women & Families
NETWORK Lobby for Catholic Social Justice
Our Revolution
Oxfam America
Patriotic Millionaires
People's Action
Poligon Education Fund
Priests of the Sacred Heart, US Province
Progressive Democrats of America
Public Citizen
Responsible Wealth
RESULTS
Revolving Door Project
RootsAction.org
Sisters of Mercy of the Americas Justice Team
SocioEnergetics Foundation
Tax Justice Network
Tax March
UNITE HERE
United for a Fair Economy
United Steelworkers (USW)
Voices for Progress
Women's International League for Peace & Freedom, US Section
STATE GROUPS
Alabama: Alabama Arise
Arizona:
Arizona Alliance for Retired Americans
ProgressNow Arizona
Arkansas: Arkansas Community Organizations
California:
2-1-1 Humboldt Information and Resource Center
Courage California
Hillcrest Indivisible (San Diego)
Housing Rights Committee of San Francisco
Indivisible 49
Working Partnerships USA
Colorado:
Colorado Cross-Disability Coalition
Colorado Fiscal Institute
ProgressNow Colorado
Connecticut:
Center for Latino Progress – CPRF
Connecticut Alliance for Retired Americans
Connecticut Citizen Action Group (CCAG)
Fair Share Connecticut
National Association of Social Workers Connecticut Chapter
Florida:
Florida Alliance for Retired Americans
Florida Black Women's Roundtable
Florida For Our Future
Organize Florida
Restoring Hope Ministries
Georgia:
Georgia Advancing Communities Together, Inc.
Housing Justice League
Hawaii:
Americans for Democratic Action, Hawaii Chapter
Hawaii Appleseed Center for Law & Economic Justice
Hawaii Children's Action Network
Idaho:
Northwest Progressive Institute
United Vision for Idaho
Illinois:
A Just Harvest
Agape Missions, NFP
Amalgamated Transit Union
Chicago Area Peace Action
Citizen Action Illinois
Housing Action Illinois
Illinois Alliance for Retired Americans
ONE Northside
Will County Progressives
Indiana:
Faith in Indiana
Hoosier Action
Indiana Institute for Working Families
Lefteous Indignation
Iowa:
Iowa Alliance for Retired Americans
Iowa Citizen Action Network
Iowa Main Street Alliance
Ironworkers Retiree Club Local 21
Lower Drug Prices Now Iowa
Oak Ridge Associated Universities (ORAU)
Tax March Iowa
Women's International League for Peace & Freedom, Des Moines Branch
Kansas: Kansas Alliance For Retired Americans
Kentucky:
Kentucky Alliance for Retired Americans
Kentucky State AFL-CIO
Maine: Mainers for Accountable Leadership
Maryland:
Alliance for Retires Americans – Maryland/DC
Maryland Communities United
Massachusetts:
American Federation of Teachers, Massachusetts
Berkshire County Branch NAACP
Indivisible Pittsfield
Massachusetts Alliance of HUD Tenants
Massachusetts Communities Action Network
Massachusetts Jobs with Justice
PHENOM (Public Higher Education Network of Massachusetts)
Zero Debt Massachusetts
Michigan:
American Federation of Teachers – Michigan
Detroit Action
Michigan Alliance for Retired Americans
St. Therese of Lisieux Catholic Church
Steelworkers Organization of Active Retirees (SOAR) District 2
Minnesota:
ISAIAH
Minnesota Alliance for Retired Americans Educational Fund
Minnesota Budget Project
TakeAction Minnesota
Mississippi: Mississippi Alliance for Retired Americans
Missouri:
Empower Missouri
Missouri Alliance for Retired Americans Education Fund
Montana:
Agadas Integrated Wellness
Big Sky 55+
Nebraska:
Grace Lutheran Church
Ironworkers Retiree Club Local 21
Nebraska Alliance for Retired Americans Educational Fund
Nevada:
Acting in Community Together in Organizing Northern Nevada (ACTIONN)
Battle Born Progress
Institute for a Progressive Nevada
Nevada Alliance for Retired Americans
New Day Nevada
New Hampshire: Granite State Progress
New Jersey:
Green Party of Monmouth County NJ
Hudson County Central Labor Council
IFPTE Local 194
New Jersey Policy Perspective
NJ State Industrial Union Council
New Mexico:
New Mexico AFSCME Chapter 18 Retirees
New Mexico Alliance for Retired Americans
New Mexico Voices for Children
NM Working Families Party
Organizers in the Land of Enchantment (OLÉ)
New York:
Alliance for Quality Education
Church Women United in New York State
Citizen Action of New York
Communications Workers of America Local 1170
Greater New York Labor-Religion Coalition
Long Island Progressive Coalition
Morningside Heights Resistance
New York State Alliance for Retired Americans
Nobody Leaves Mid-Hudson
NYC Democratic Socialists of America (NYC-DSA)
Strong Economy For All Coalition
Upper West Side MoveOn/Indivisible Action Group
We All Rise
North Carolina:
Action NC
Center for New Revenue
Equality North Carolina
North Carolina Alliance for Retired Americans
North Carolina Council of Churches
Ohio:
Black Women Rising
Hunger Network in Ohio
Indivisible Wooster
IUE-CWA
Ohio Alliance for Retired Americans Educational Fund
One Ohio Now
Oregon:
League of Women Voters of Oregon
Northwest Progressive Institute
One Small Thing PDX—Indivisible
Oregon Alliance for Retired Americans
Oregon Center for Public Policy
Oregon Women's Rights Coalition
Our Children Oregon
Tax Fairness Oregon
Pennsylvania:
Action Wellness
Better Pennsylvania
CWA RMC13021
Grey Nuns of the Sacred Heart
Just Harvest
Keystone Research Center
Pennsylvania Budget and Policy Center
Pennsylvania Council of Churches
The 99% Pennsylvania
Texas:
Texas Alliance for Retired Americans – TCU-IAM
Texas Tenants' Union
Utah: Alliance for a Better Utah
Vermont:
Vermont Affordable Housing Coalition
Vermont Alliance for Retired Americans
Virginia: Virginia Organizing
Washington:
Church Council of Greater Seattle
Conscious Talk Radio
Economic Opportunity Institute
El Centro de la Raza
Faith Action Network
Fuse Washington
Northwest Progressive Institute
Peace & Justice Action League of Spokane
Progress Alliance of Washington
Transit Riders Union
Washington State Alliance for Retired Americans
YWCA Spokane
West Virginia:
Southern Appalachian Labor School
West Virginia Center on Budget and Policy
West Virginia Citizen Action Group
Wisconsin:
Citizen Action of Wisconsin
Wisconsin Alliance for Retired Americans
Wisconsin Faith Voices for Justice