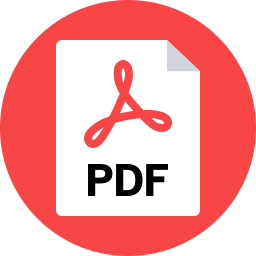 May 7, 2020
The Honorable Nancy Pelosi                                      The Honorable Richard Neal
Speaker of the House of Representatives                Chairman, House Ways & Means Committee
United States Capitol                                                   1102 Longworth House Office Building
Washington, D.C. 20515                                              Washington, D.C. 20515
Dear Speaker Pelosi and Chairman Neal:
On behalf of Americans for Tax Fairness's more than 400 endorsing organizations, thank you for your leadership throughout the coronavirus pandemic. In particular, we appreciate your insistence that the necessary but inadequate and flawed CARES Act be swiftly followed by new legislation that will fix errors in the first bill and better focus attention and resources where most needed, such as assistance to state and local governments at the frontlines of the pandemic response.
We believe CARES 2 legislation should concentrate on workers, families, and communities. That means providing funding that protects public health, helps keep workers employed, gives more direct aid to families, and supports states and municipalities sinking under dual medical and economic crises. Costly, ineffective, and ill-timed tax cuts for the nation's richest households and biggest companies runs counter to the achievement of those goals and makes creating a better world after the pandemic that much harder.
Therefore, we urge you to use new legislation to repeal a particularly costly and outrageous $135 billion tax break that almost exclusively benefits millionaire business owners included in the CARES Act. We also urge you to reject other costly tax breaks benefiting the wealthy and corporations being proposed by President Trump, members of Congress and corporate trade associations.
Repeal the $135 billion "Millionaires Giveaway"
We recommend including in new legislation H.R. 6579, sponsored by Reps. Lloyd Doggett, Rosa DeLauro, Jamie Raskin, Steve Cohen and 49 others, which would repeal an egregious tax break in the CARES Act: a $135 billion giveaway to the wealthiest owners of noncorporate businesses, especially hedge fund investors and real estate developers. Repeal of this egregious tax break was the subject of  recent letters from 66 members of Congress and nearly 200 organizations.
This outrageous provision gives over 80% of the tax cut this year—an average of $1.6 million each—to just 43,000 privileged business owners already making over $1 million a year. This contrasts starkly with the CARES Act's $1,200 one-time payment for most adults.
What to Exclude: Payroll Tax Cut & Costly Tax Handouts to Corporations
President Trump, members of Congress and corporate lobbying groups—the Business Roundtable, National Association of Manufacturers, and U.S. Chamber of Commerce—all hope to include tax cuts benefiting businesses and the wealthy into new legislation. Their proposals often would repeal the few actual tax fairness reforms in 2017's Tax Cut and Jobs Act (TCJA), or else achieve long-sought changes in the tax code that predate the TCJA. In either case, they are unrelated to the current crisis and would simply result in businesses paying an even smaller fraction of their fair share than they do now. These misguided proposals include:
The next legislation to respond to our prolonged crisis should focus on relieving the physical suffering and economic hardship of working families and communities. Among the best ways to provide such aid and comfort is to send much more direct aid to states and localities dangerously stretched between shrinking tax revenue on the one side and escalating healthcare and other public expenses on the other. We urge you to vigorously resist shameful attempts by corporations and other large businesses and their owners to exploit the emergency to extract lucrative tax favors.
Sincerely,
Frank Clemente
Executive Director