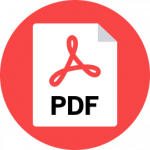 When he addresses a joint session of Congress February 28, President Trump will likely make claims about his tax plan that do not match reality. Following are "alternative facts" Trump has offered in the past, paired with the real facts.
Eight claims you're likely to hear Tuesday night:
AND ONE CLAIM YOU WON'T HEAR:
TRUMP: "Tonight, I'm releasing my tax returns from the past three years. This will allow the American people to see whether and how much I've paid in taxes; what personal financial interests I have that may conflict with my official duties as President; and how I would personally benefit from my tax plan."
REALITY: Trump will keep hiding his tax returns until the American people force disclosure.