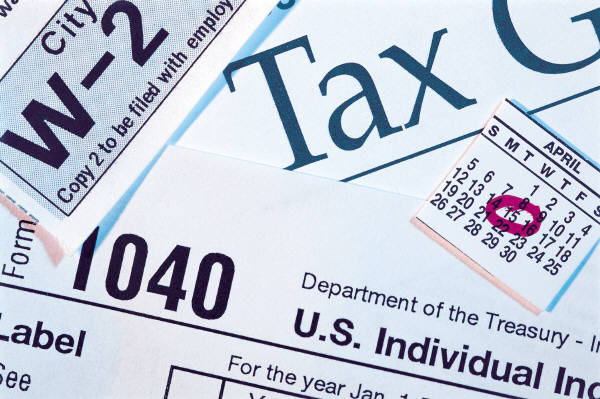 This op-ed by ATF Executive Director Frank Clemente also appeared on the Huffington Post.
Tax Day offers a stark reminder of the difference between those of us who pay all our taxes every year and the big corporations that don't. While families and small businesses scramble to file their returns each April, multinational corporations are free to indefinitely ignore a $700 billion U.S. tax bill they owe on $2.4 trillion in profits stashed offshore.
American corporations owe U.S. taxes on all their income wherever made, but thanks to a loophole called "deferral," they don't have to pay the bill on offshore profits until they bring the money home. Not surprisingly, this special tax break has encouraged companies to hold more and more of their profits overseas.
A frustrating twist to corporate tax dodging on overseas earnings is that much of that offshore money was not made where these corporations say it was. They use accounting maneuvers to shift earnings made in the United States to thousands of offshore subsidiaries located in tax havens. (One of the new Treasury regulations tries to limit this practice, as well.)
The Treasury's recent reforms are an important step towards ending the most blatant forms of offshore corporate tax dodging. But Congress needs to reform the tax laws so Pfizer and the rest of the handful of huge corporations that owe the bulk of the unpaid taxes are finally forced to pay up. The sums owed are staggering: Apple's share is $61 billion, Microsoft's is $35 billion and Citigroup's is $13 billion, according to their corporate filings analyzed by Citizens for Tax Justice.
Deferral is not the only special tax break corporations exploit. Armies of corporate lawyers and lobbyists regularly descend on Capitol Hill to craft tax laws for the exclusive benefit of wealthy corporate executives and shareholders. For instance, we taxpayers subsidize huge CEO pay packages at a cost of $5 billion a year.
In addition to the important services provided, such vital community investments create millions of good-paying jobs and improve local economies and Main Street businesses.
Tax Day is a fitting time to consider this simple, sobering truth: when corporations dodge their fair share of taxes, the rest of us pick up the tab. That means we either pay more taxes ourselves; get stuck with inadequate services; rack up more debt — or some sad combination of all three.
So this Tax Day — after you've found your last receipt and filled out your final form — remember all of America's tax-dodging corporations and ask yourself: if I'm paying today, why aren't they paying what they owe? Then, more importantly, ask your members of Congress.