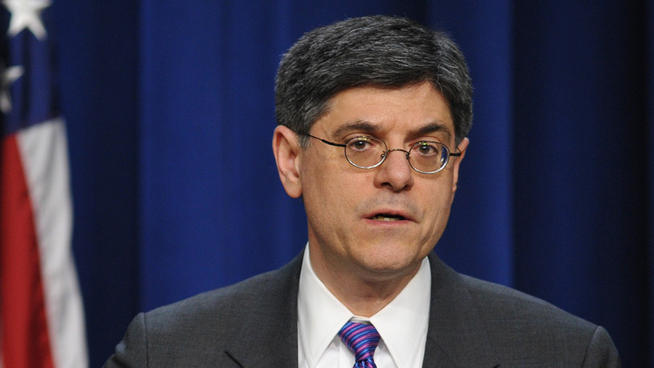 Pfizer's attempt to dodge taxes by structuring its shareholder ownership of Allergan at 56%  and save $35 Billion appears to be for naught
WASHINGTON, D.C. –Frank Clemente, executive director of Americans for Tax Fairness, made the following statement in response to the anti-inversion regulations issued by the U.S. Treasury Department on Monday, April 4:
"Pfizer cleverly structured its inversion with Allergan so that it would not be considered an inversion, allowing it to receive all the tax breaks that corporate deserters get when they change their legal address to a tax haven.
"Fortunately, it appears that the Treasury Department has issued a rule with respect to serial inverters, such as Allergan, that will wipe out the expected tax breaks Pfizer was counting on. Americans for Tax Fairness estimated those tax breaks on the company's existing offshore profits to be as much as $35 billion.
"If our analysis is correct, this is a major victory for taxpayers who pay their fair share and who should expect no less from one of America's biggest and most profitable corporations. It is also a credit to the Treasury Department for closing this so-called 'hopscotch loan' loophole for serial inverters. We hope that Treasury goes further in the future and closes this loophole for all companies once and for all.
"Pfizer structured its inversion with Allergan so that Pfizer shareholders would own 56% of the newly merged foreign company – just below the 60% threshold that the Treasury Department set in its 2014 Notice to deny tax breaks when a company inverts. The deal was designed, in part, to allow Pfizer to loan its more than $150 billion in currently untaxed offshore profits to its new foreign parent – Allergan – tax free, thereby avoiding the estimated $35 billion in U.S. taxes it owes on those profits. Such a tax dodge is known as a hopscotch loan, and was strongly opposed by 55 national organizations in a letter to the Treasury Department.
"Applying the new Treasury Department rule, ATF estimates that Pfizer shareholders could own roughly 70% of the new foreign company—well above the 60% threshold.
"The new Treasury Department rule applies to foreign companies that are serial inverters, such as Allergan, and takes account of their prior acquisitions of U.S. companies. For purposes of determining the foreign parent's ownership percentage, it 'excludes stock of the foreign company attributable to assets acquired from an American company within three years prior to the signing date of the latest acquisition,' which in the case of Pfizer-Allergan is November 23, 2015.
"The table below shows Allergan's serial history of inversions and mergers over the last three years. Allergan started out as Actavis, a U.S. corporation, which inverted with Warner Chilcott, an Irish company, in 2013. The newly foreign Actavis then grew through a series of mergers with U.S. firms in 2014 and 2015, and changed its name to Allergan after that March 2015 acquisition.
"The new Treasury rule precludes taking advantage of the stock acquired through this series of mergers when calculating the ownership share of original Pfizer shareholders in the proposed merger with Allergan. While it is not possible to determine the exact share of Pfizer shareholders that would own Allergan after the merger, ATF estimates that it could be about 70%, exceeding the 60% threshold and denying Pfizer the tens of billions in tax breaks it is seeking."
See this table for details about how the ownership percentage is calculated.
Allergan Inversion History Over Last Three Years (Oct. 2013 – April 3, 2016)
Foreign Acquiring Company
U.S. Acquired Company
Foreign Acquiring Company Stock Percentage
Acquired Company Stock Percentage
Deal Value (Billions)
Date Merger/
Inversion Closed
Allergan
Pfizer
44%
56%
$160
Nov. 23, 2015 (signed)
Actavis
Allergan
71%
29%
$70.5
March 17, 2015
Actavis
Durata Therapeutics
50%
50%
$0.68
November 17, 2014
Actavis
Forest Laboratories
65%
35%
$25
July 1, 2014
Warner Chilcott
Actavis
23%
67%
$8.5
October 1, 2013
Sources: Corporate press releases and filings available at http://americansfortaxfairness.org/files/Allergan-Inversion-History-Detail-View.xlsx
The relevant Treasury Department rule reads as follows:
Limiting inversions by disregarding foreign parent stock attributable to certain prior inversions or acquisitions of U.S. companies (Action under section 7874 of the code)
Some foreign companies may avoid section 7874 – the tax code's existing curbs on inversions – by acquiring multiple American companies over a short window of time or through a corporate inversion.  The value of the foreign company increases to the extent it issues its stock in connection with each successive acquisition, thereby enabling the foreign company to complete another, potentially larger, acquisition of an American company to which section 7874 will not apply.  Over a relatively short period of time, a significant portion of a foreign acquirer's size may be attributable to the assets of these recently acquired American companies.
It is not consistent with the purposes of section 7874 to permit a foreign company (including a recent inverter) to increase in its size in order to avoid the inversion threshold under current law for a subsequent acquisition of an American company.  For the purposes of computing the ownership percentage when determining if an acquisition is treated as an inversion under current law, today's action excludes stock of the foreign company attributable to assets acquired from an American company within three years prior to the signing date of the latest acquisition.
###
Americans for Tax Fairness is a diverse coalition of 425 national and state endorsing organizations that collectively represent tens of millions of members. The organization was formed on the belief that the country needs comprehensive, progressive tax reform that results in greater revenue to meet our growing needs. ATF is playing a central role in Washington and in the states on federal tax-reform issues.