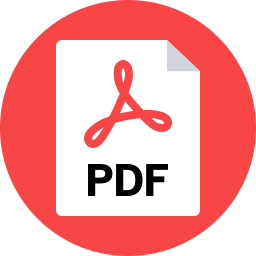 Price Hikes Continue Despite Trump's Claim That Drug Prices Will be Dropping
WASHINGTON, D.C. – Pharmaceutical giant Pfizer hiked the prices of more than 40 of its prescription drugs this week, the second round of increases this year. The hikes were announced despite Pfizer receiving an estimated $25.5 billion tax cut on its nearly $200 billion in untaxed profits held offshore and a $1 billion tax cut on 2018 profits from the Trump-GOP tax law.
The price of many of Pfizer's top-selling drugs, including Lipitor, Celebrex, Neurontin and Zoloft, were raised by 9.4%, according to data obtained by the Wall Street Journal. This is Pfizer's fourth round of price hikes since the start of 2017, beginning with increases in January and June of last year that raised the prices for many of its drugs by an average of 20% for the year. In January 2018, Pfizer further upped the prices for 116 of its drugs by up to 9.5%.
Based on this data, Americans for Tax Fairness estimates the prices of seven popular Pfizer drugs have cumulatively risen an average of 40%, since just before Trump took office. This is based on the most recent increases reported by the WSJ in addition to the increases for those drugs from January 2017 to March 2018, as analyzed by Pharmacy Benefit Consultants.
Pfizer Drug Price Increases, January 2017 – July 2018
Drug
Condition Treated
July List Price*
Price Increase – July 2018*
Price Increase – Jan. 2017 – March 2018**
Cumulative Increase***
Lipitor 20mg
High cholesterol
$1,402
9.4%
31.1%
43.4%
Neurontin 800mg
Seizures, nerve pain
$1,326
9.4%
35.3%
48.1%
Norvasc 10mg
High blood pressure
$840
9.4%
34.1%
46.7%
Celebrex 100mg
Pain
$804
9.4%
19.8%
31.0%
Lyrica 150mg
Nerve and muscle pain, seizures
$696
4.0%
29.2%
34.4%
Chantix 1mg
Smoking
$429
7.0%
27.5%
36.4%
Zoloft 100mg
Depression, anxiety
$319
9.4%
31.1%
43.4%
Average
 
 
 
 
40.5%
*Source: Wall Street Journal, July 2018
**Source: Pharmacy Benefit Consultants, March 2018
***ATF calculations. Increases are not simply additive. Prior prices are calculated based on current list price and percentage increases.
Meanwhile….
"Pfizer's soaring price hikes are more proof that Trump's plan to curb drug prices are as truthful as his claim that his tax cuts were designed to benefit the middle class," said Frank Clemente, executive director of Americans for Tax Fairness. "The Trump-GOP tax scam was a gift to the wealthy and big corporations and a cruel joke on everyone else. Pfizer got billions in tax cuts and continues to price-gouge patients. The president's promises to bring down the cost of prescription drugs are just hollow rhetoric. Despite the huge windfall these drug makers are getting from his tax cut law, they continue to ignore pleas for price relief and keep hurting customers with more price hikes."
While many drug companies have pledged to only raise prices once a year since public attention was drawn to exorbitant drug price increases, Pfizer has continued to hike prices twice a year.
The price hikes come just a month after President Trump claimed that major drug companies would be announcing "voluntary massive drops in [drug] prices within two weeks." No such announcement has been forthcoming. In fact, more than 50 drug makers have raised prices since Trump's announcement, according to the Elsevier Gold Standard Drug Database (as reported by Marketplace). A Wells Fargo report found 104 price increases in June and the first two days of July, with an average jump of 31.5 percent and a median increase of 9.4 percent. That followed 48 increases in May. The list price hikes don't factor in discounts that companies may provide to some insurance companies and patients.