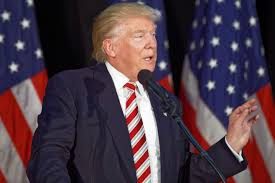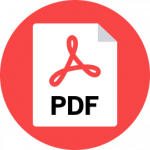 Tonight, Congressman Bill Pascrell (D-NJ) will make a privileged resolution demanding that Congress vote to release Donald Trump's taxes. The House is required to act on privileged resolutions within two legislative days.  
STATEMENT FROM AMERICANS FOR TAX FAIRNESS
"We've long held that President Trump has no credibility to set the nation's tax policy when he won't even show us his tax returns. It now appears that Trump's tax returns could be a matter of national security. When the president is impeding investigation into his ties to Russia and then leaking classified intelligence to Russia, we think the public deserves to see whether he has financial dealings with Russia.
"Congress has the ability to demand the releases, and any member of Congress who votes to keep Trump's taxes secret is protecting Trump over the nation's security."
— Frank Clemente, Executive Director, Americans for Tax Fairness
BACKGROUND
Comey Firing & Sharing Intel with Russia:
Possible Financial Crimes & Refusal to Disclose Tax Returns:
The Senate investigation into Trump's Russia ties has now begun looking into possible financial crimes, making a request to the Financial Crimes Enforcement Network unit of the Treasury Department.
In a transcript released by the Economist last week, Trump said he doesn't plan to release his tax returns until he's out of office, if at all: "Maybe I'll release them after I'm finished because I'm very proud of them actually. I did a good job."
Trump's spokesperson, Hope Hicks, actually tried to correct the president during the interview. She said, "Once the audit is over." Trump replied once more: "I might release them after I'm out of office."
Congress Has The Power To Demand The Returns:
The Chairmen of the House Ways and Means Committee, the Senate Finance Committee, and the Joint Committee on Taxation have the legal authority to demand that the Treasury Department "furnish such committee with any return or return information specified in [the chair's] request."
Anna Eshoo introduced H.R. 305, the Presidential Tax Transparency Act, which would require the President and candidates for President to disclose their federal income tax returns.
190 members of Congress have signed a discharge petitionon H.R. 305. If 218 members sign the discharge petition, the bill must be brought to a vote on the House floor.
Americans for Tax Fairness and organizational partners are driving supporters to call their Members of Congress at DemandTrumpTaxes.com.