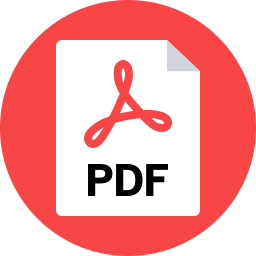 WASHINGTON, D.C. – Two years ago today, Treasury Secretary Steven Mnuchin sold the proposed Trump-GOP tax cuts to lawmakers and the American public by making a bold promise: the tax cuts would reduce the federal defict by more than $1 trillion.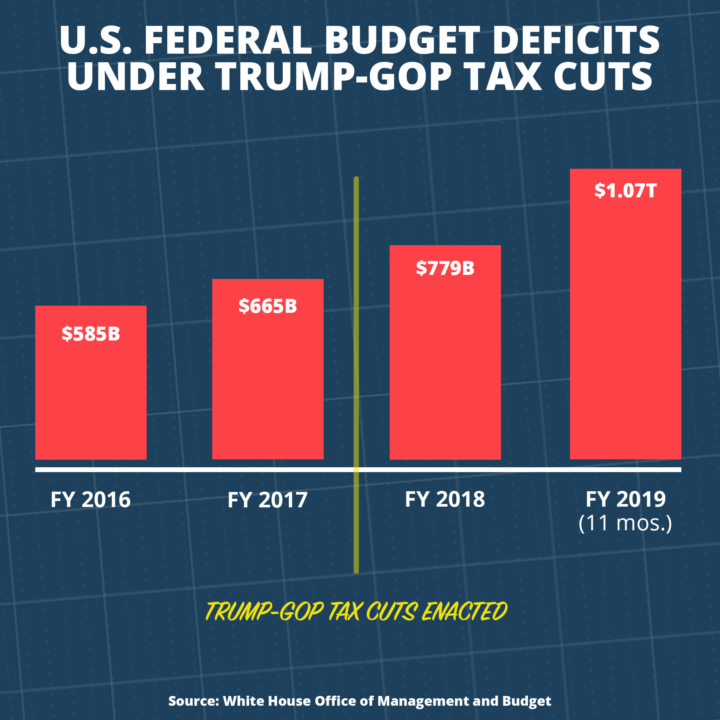 "We think this tax plan will cut down the deficits by a trillion dollars," Mnuchin said in an interview on Fox Business. "That's a large number."
Instead, that "large number" is about the amount — $1.067 trillion — that the federal budget deficit has reached in the first 11 months of the 2019 fiscal year, a 19% increase over this time last year. The current shortfall exceeds the 2018 deficit of $779 billion, which itself was an increase over the 2017 deficit of $665 billion, according to the White House's Office of Management and Budget (OMB). The budget deficit hasn't hit $1 trillion since 2012 in the aftermath of the financial crisis.
"Mnuchin's empty promise shows just how much the 2017 tax cuts for the rich were a scam on the American people," said Frank Clemente, executive director of Americans for Tax Fairness. "Mnuchin's prediction was off by $1 trillion. A Treasury secretary who can't count needs to be held accountable."
Mnuchin also predicted that the tax cuts would accelerate the rate of economic growth to above 3%. He called it "a moderate aspiration, and we can do higher than that." But that hasn't happened either. Annual gross domestic product was under 3% last year after passage of the tax cuts, and the latest third quarter results show GDP growth of 2% and a likely increase of 2.2% for the year.
As the deficit swells because of the tax cuts mostly benefitting the wealthy and corporations, which will cost $1.9 trillion over 10 years, Trump and his allies in Congress are proposing cuts in critical services – Medicare, Medicaid, Social Security, etc. – to cover the cost.
"This was the bait-and-switch plan all along," Clemente said. "Bust the budget with tax handouts to the rich and corporations, and then pay for them by cutting essential services to working families."
Contact:
Dennis Bailey
Director of Communications
Americans for Tax Fairness
dbailey@americansfortaxfairness.org
202.733.3444