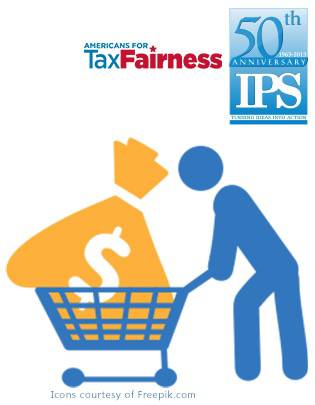 Many of Walmart's workers are paid wages so low that they can barely get by and must rely on food stamps, Medicaid and other public assistance that the rest of us pay for.
Walmart's CEOs and other executives are being lavished with excessive pay. Thanks to a tax loophole, the corporation reduced its tax bill by $104 million between 2009 and 2014 by deducting the bonuses of its executives — sticking the rest of us with the tab.
This report by the Institute for Policy Studies and Americans for Tax Fairness delves into Walmart's exploitation of the loophole for "performance-based" executive pay and how much it has cost our country.
Read the report: Walmart's Executive Bonuses Cost Taxpayers Millions.
And check out these materials, too: