Americans for Tax Fairness (ATF) is a diverse campaign of more than 425 national, state and local endorsing organizations united in support of a fair tax system that works for all Americans. It has come together based on the belief that the country needs comprehensive, progressive tax reform that results in greater revenue to meet our growing needs. This requires big corporations and the wealthy to pay their fair share in taxes, not to live by their own set of rules.
---
Principles
Americans for Tax Fairness was established to help make the economy work for all — with adequate levels of investment in critical areas that create and sustain jobs and a balanced and equitable approach to decisions on the federal budget challenges we face. This requires raising sufficient revenues with everyone, including corporations, paying their fair share of taxes. Please Read more.
---
Endorsements
More than 425 national and state-based endorsing organizations have come together to support Americans for Tax Fairness. See who's a part of the coalition.
If your organization is interested in becoming an endorser, you can join us here.
---
Mission & Program
ATF's primary purpose is to educate and mobilize the public to get policymakers to support comprehensive, progressive tax reform that results in greater federal revenue to reduce inequality and to meet America's growing needs. If the United States fails to raise sufficient tax revenues, we will face deep cuts to services and benefits that are essential to what makes this country great and be unable to make the investments necessary to create an economy that works for all of us. Read more.
Read about our major activities in 2016.
---
Co-Chairs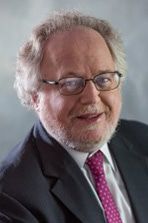 Lawrence Mishel, President, Economic Policy Institute Lawrence Mishel is a nationally recognized economist and president of the Economic Policy Institute, the nation's premier research organization focused on U.S. living standards and labor markets. Mishel joined EPI in 1987 as research director and became president in 2002. Mishel has written extensively on wage and job quality trends in the United States. He co-authored all 12 editions of The State of Working America, a book that former U.S. Labor Secretary Robert Reich called "the most-trusted source for a comprehensive understanding of how working Americans and their families are faring in today's economy." He co-edited a research volume on emerging labor market institutions for the National Bureau of Economic Research. His 1988 research on manufacturing data led the U.S. Commerce Department to revise the way it measures U.S. manufacturing output. This new measure helped accurately document the long decline in U.S. manufacturing, a trend that is now widely understood. Prior to joining EPI, Mishel held a fellowship at the U.S. Department of Labor, served as a faculty member at Cornell University's School of Industrial and Labor Relations, and served as an economist for several unions, including the United Auto Workers, United Steelworkers, AFSCME, and the Industrial Union Department of the AFL-CIO. Mishel holds a Ph.D. in economics from the University of Wisconsin at Madison.
---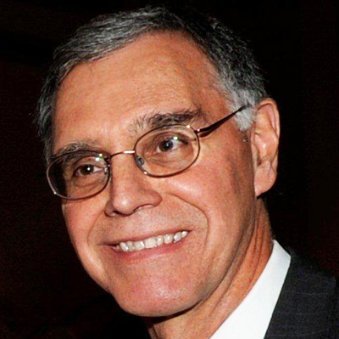 Edwin Jayne, Associate Director of Federal Government Affairs, American Federation of State, County and Municipal Employees (AFSCME) Ed Jayne has over 30 years of governmental affairs, coalition building and public policy experience. He helps direct the extensive legislative program for AFSCME, the nation's largest and fastest growing public services employees union with more than 1.6 million working and retired members. AFSCME's members provide the vital services that make America happen. AFSCME advocates for fairness in the workplace, excellence in public services and prosperity and opportunity for all working families. AFSCME also supports progressive tax policies that help ensure state and local governments can adequately invest in public services. He serves on the board of the Coalition on Human Needs and Citizens for Tax Justice. Prior to joining AFSCME, Jayne worked for more than 15 years in senior staff positions for both the U.S. House of Representatives and the U.S. Senate. He is a graduate of the State University of New York at Cortland.
---
Staff