"My Council of Economic Advisors estimate that [changes in the taxation of offshore profits], along with a lower business tax rate, would likely give the typical American household around a $4,000 pay raise."– President Trump, Oct. 11, 2017 [YouTube]
"When we use the more optimistic estimates from the literature, wage boosts are over $9,000 for the average U.S. household."
– Council of Economic Advisers (CEA), Oct. 2017
"I would expect to see an immediate jump in wage growth." – CEA Chairman Kevin Hassett, Oct. 16, 2017 [Washington Post]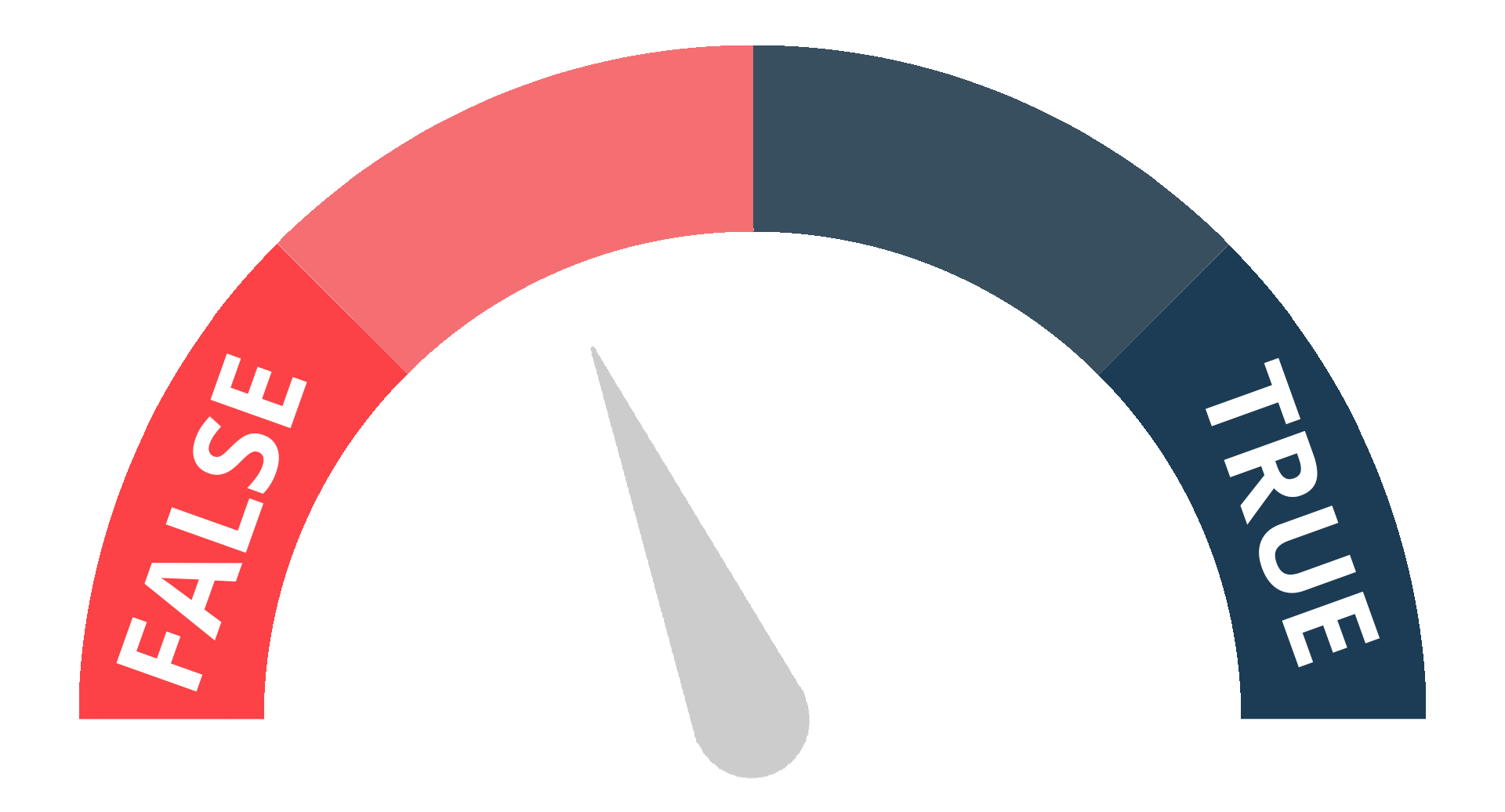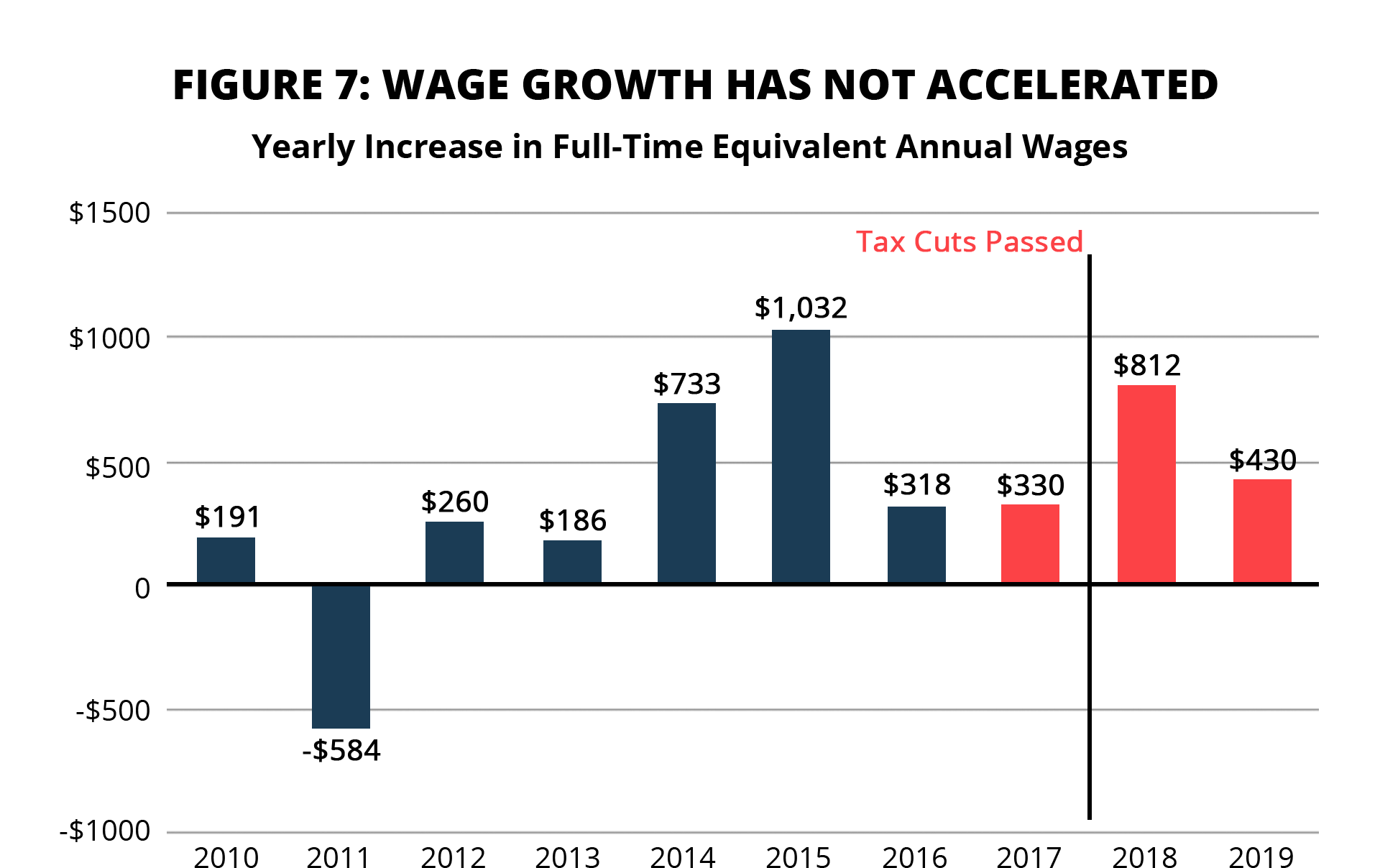 Source: Bureau of Labor Statistics, Current Employment Statistics (CES), Average Hourly Earnings of All Private Sector Employees. Figures are from December, adjusted to 2019 for inflation by the CPI-U and presented on a Full Time Equivalent (FTE) basis. https://www.bls.gov/data/
The big raises President Trump and his aides promised corporations would give private sector workers after the corporate tax cut have failed to materialize. Workers saw modest pay increases of about $600 in each of the two years following enactment of the tax law. This was slightly less than occurred during the final two years of the Obama administration.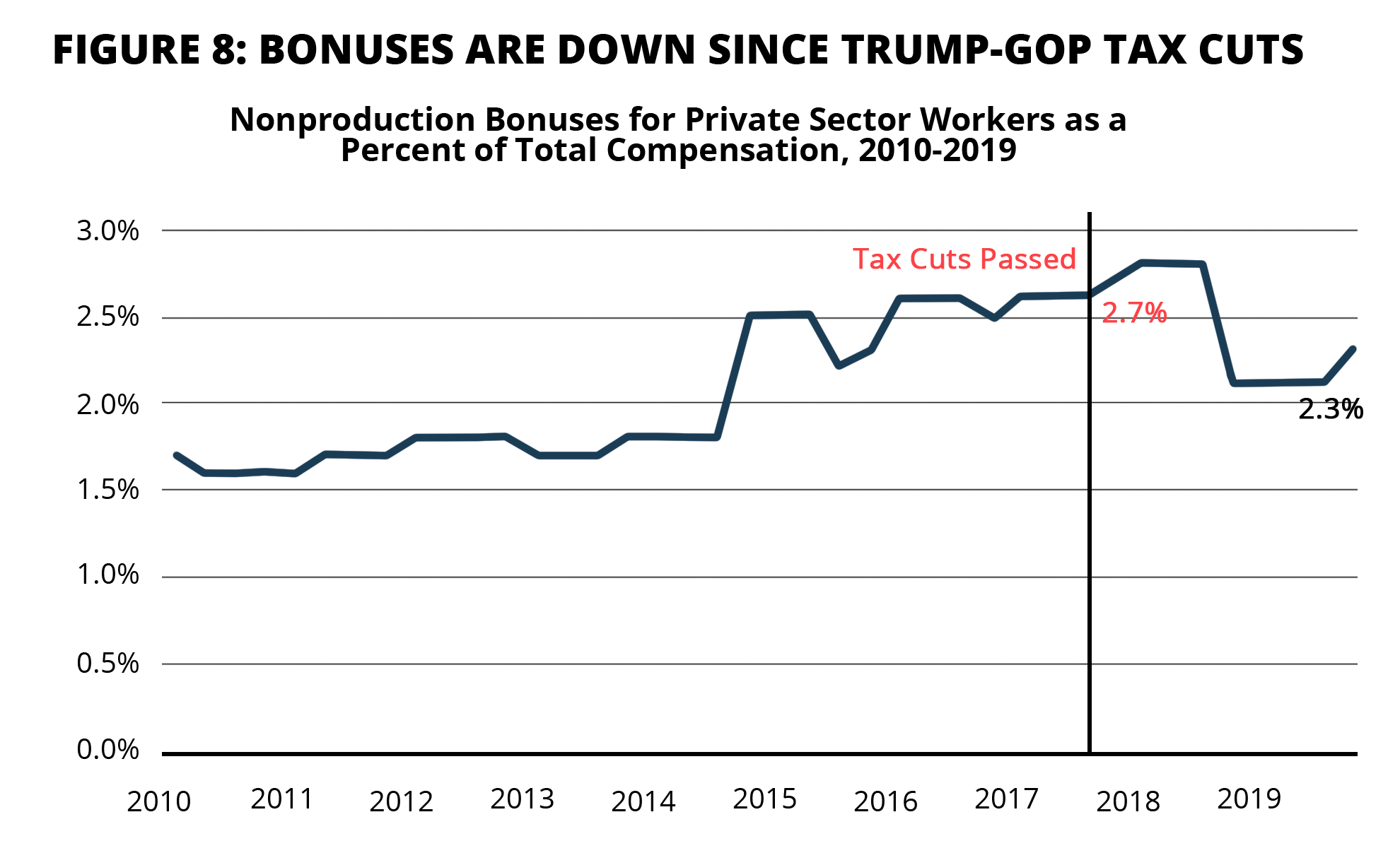 Source: Economic Policy Institute. Data from BLS, "Employer Costs for Employee Compensation Historical Listing National Compensation Survey." Table 9 Private Industry Workers, p. 194. https://www.bls.gov/web/ecec/ececqrtn.pdf
Highly publicized bonuses announced soon after enactment of the Trump-GOP tax law in 2017 were offered as evidence that the corporate tax cuts were good for workers. But after 24 months the data show that bonuses as a share of total compensation fell significantly.