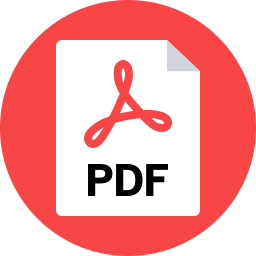 REFORM PROPOSALS IN THE BIDEN TAX PLAN
Tax wealth like work.
For people earning more than $1 million a year (the richest

0.3% of taxpayers

)

, Biden will close the loophole that lets them pay a tax rate on the sale of stock and other assets that is far lower (20%) than the top rate workers pay on wages (37%). Biden also will close a loophole that lets millionaires avoid taxes altogether on the profits from assets—income and increased wealth that the rich get from stocks and assets—that they transfer to heirs by ending step-up in basis. T

hese reforms will

raise $325 billion

.
Restore the top individual tax rate and stop avoidance of healthcare taxes.
To

better ensure CEOs and other high-paid employees pay more fair taxes, Biden will restore the top individual rate to 39.6%, its rate before the Trump tax cuts. No one earning

less than $453,000 a year

will pay more tax. Biden will also close loopholes that result in wealthy business owners avoiding taxes that fund the Affordable Care Act. These two reforms

will together raise $370 billion

. 
REFORM PROPOSAL FROM BIDEN'S 2020 CAMPAIGN NOT IN HIS TAX PLAN
Restore the estate tax to 2009 levels and close dynasty trust and other loopholes.
Estates worth up to

$11.7 million today

for a single person ($23.4 million per couple) are exempt from estate taxes. Congress should restore the 2009 exemption levels and rates, which would tax family fortunes above $3.5 million and $7 million, respectively, at a 45% rate. That would

raise about $220 billion

while taxing only about the

six wealthiest of every 1,000 estates

, or 0.6% of estates. Estate tax reform should also include closing dynasty trust loopholes, such as GRATs, which last virtually in perpetuity and shelter family fortunes from estate and generation skipping tax upon the passage of each generation. Americans for Tax Fairness and

80 national organizations

have endorsed such legislation by Sen. Bernie Sanders (

S. 994

) and Rep. Jimmy Gomez (

H.R. 2576

). 
PROPOSALS FOR TAXING THE SUPERWEALTHY NOT YET INCLUDED IN BIDEN'S TAX PLAN BUT NOT RULED OUT BY THE BIDEN ADMINISTRATION