"My Council of Economic Advisors estimate that [changes in the taxation of offshore profits], along with a lower business tax rate, would likely give the typical American household around a $4,000 pay raise."– President Trump, Oct. 11, 2017 [YouTube]
"When we use the more optimistic estimates from the literature, wage boosts are over $9,000 for the average U.S. household."
– Council of Economic Advisers (CEA), Oct. 2017
"I would expect to see an immediate jump in wage growth." – CEA Chairman Kevin Hassett, Oct. 16, 2017 [Washington Post]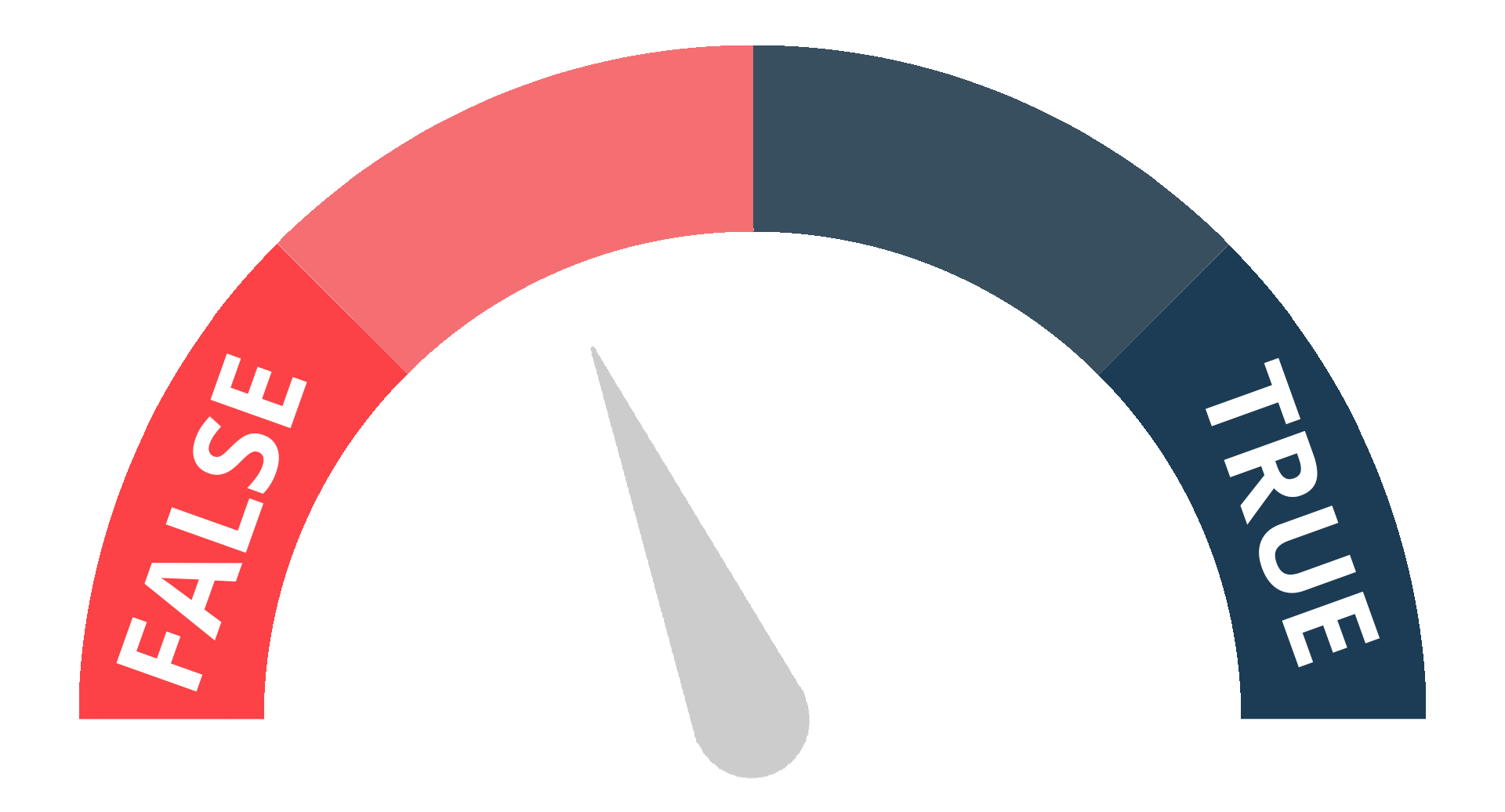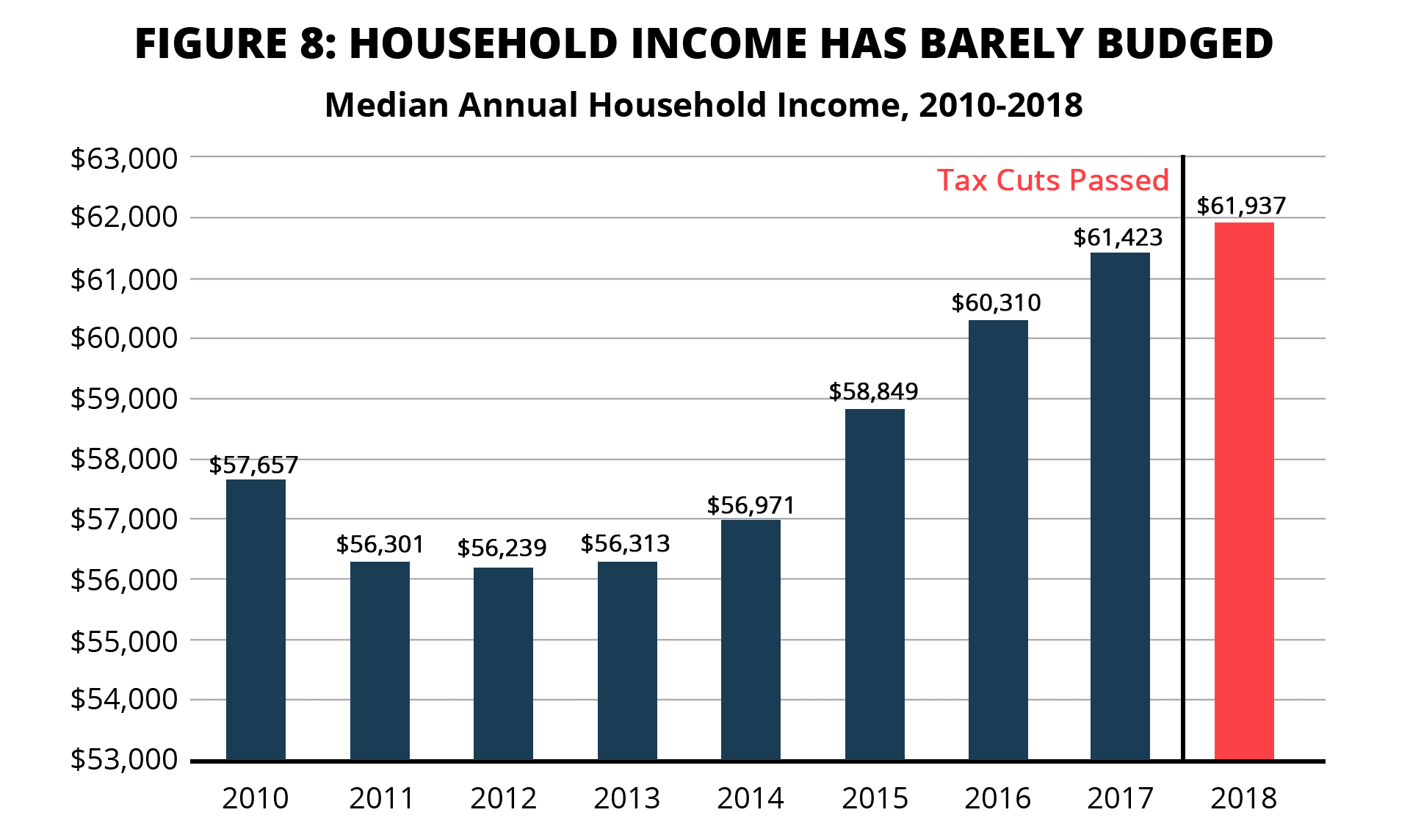 Source: U.S. Census Bureau, American Community Survey, "Appendix Table 1: Median Household Income in the Past 12 Months by State and Puerto Rico: 2005–2018." https://www.census.gov/content/dam/Census/library/publications/2019/acs/acsbr18-01.pdf
The big raises President Trump and his aides promised working families would receive soon after the corporate tax cut have failed to materialize. Median family income grew by just $514 in the year following enactment of the tax law, or by 0.8%. That's much slower growth than occurred during each of the last three years under President Obama.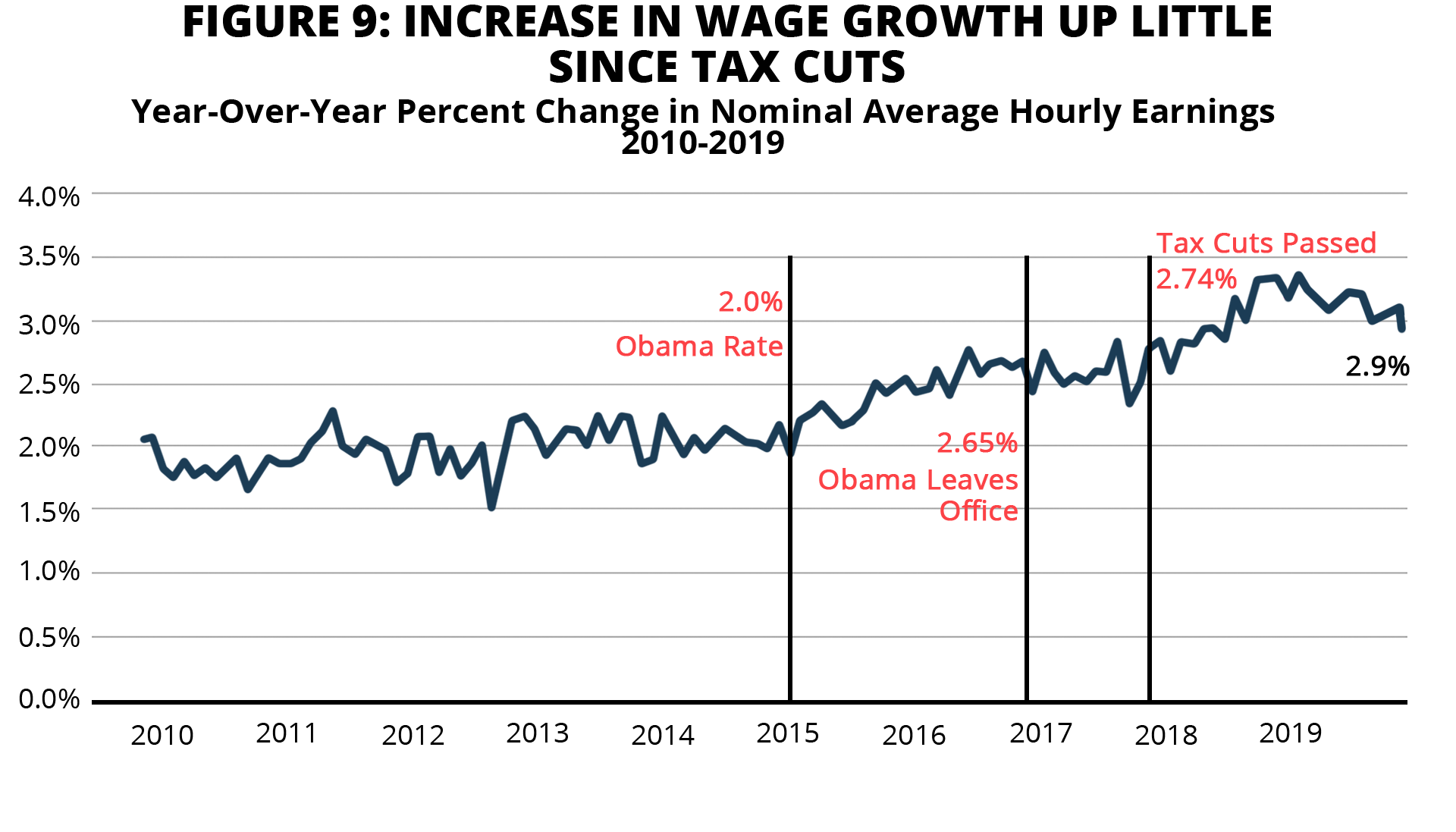 Source: Bureau of Labor Statistics (BLS), Current Employment Statistics, all nonfarm employees, data accessed via EPI. https://www.epi.org/nominal-wage-tracker/ – chart1
President Trump and the GOP claim their tax cuts succeeded in increasing wage growth. But acceleration in wage growth has been a modest 0.2% over the nearly two years since the Trump-GOP tax law was enacted—climbing from 2.7% to 2.9%, not discounting for inflation. By comparison, the increase in wage growth over the last two years of President Obama's term rose from 2.0% to 2.7%—or by 0.7%.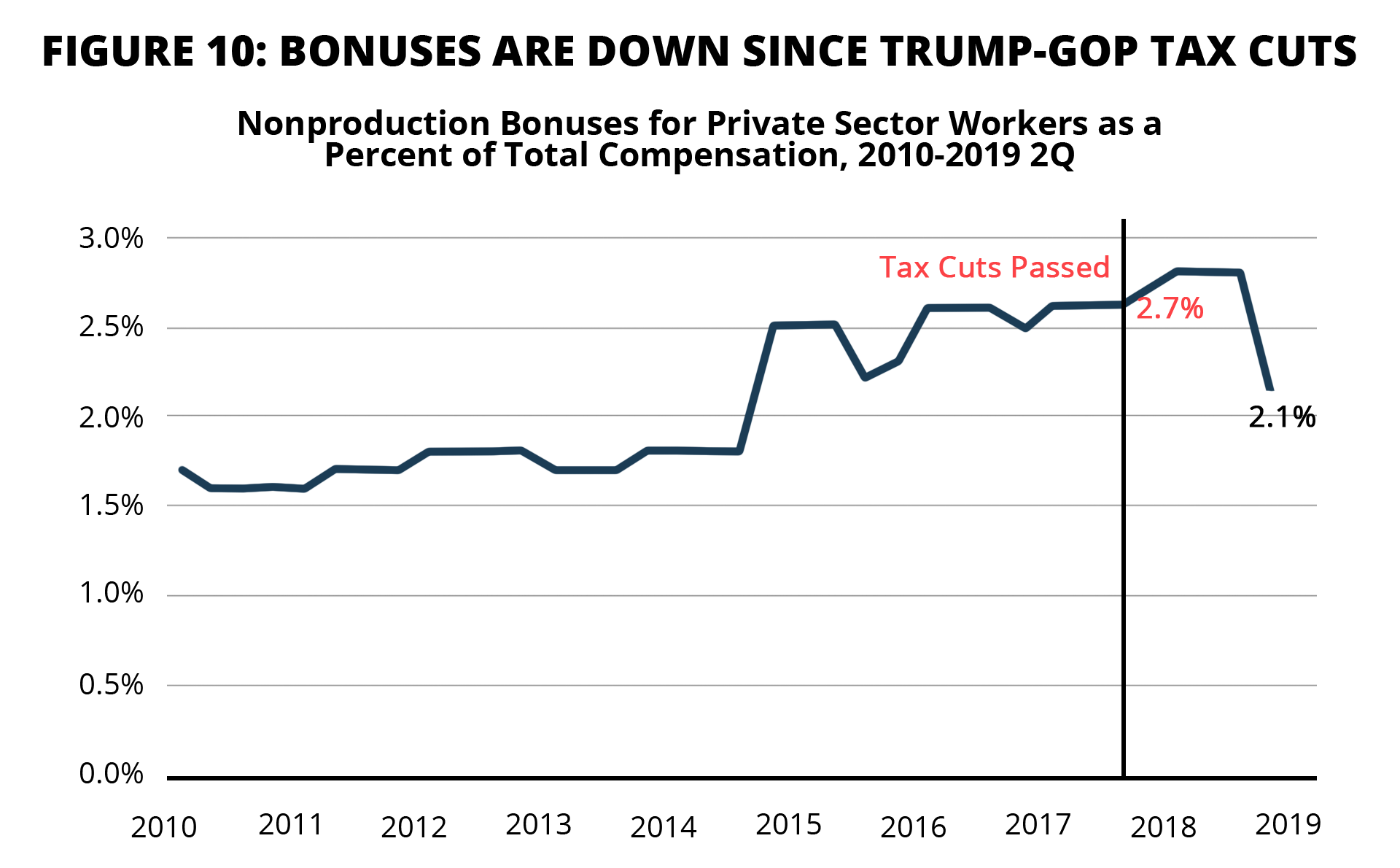 Source: Economic Policy Institute. Data from BLS, "Employer Costs for Employee Compensation Historical Listing National Compensation Survey." Table 9 Private Industry Workers, p. 193. https://www.bls.gov/web/ecec/ececqrtn.pdf
Highly publicized bonuses announced soon after enactment of the Trump-GOP tax law in 2017 were offered as evidence that the corporate tax cuts were good for workers. But after 18 months the data show that bonuses as a share of total compensation fell significantly.